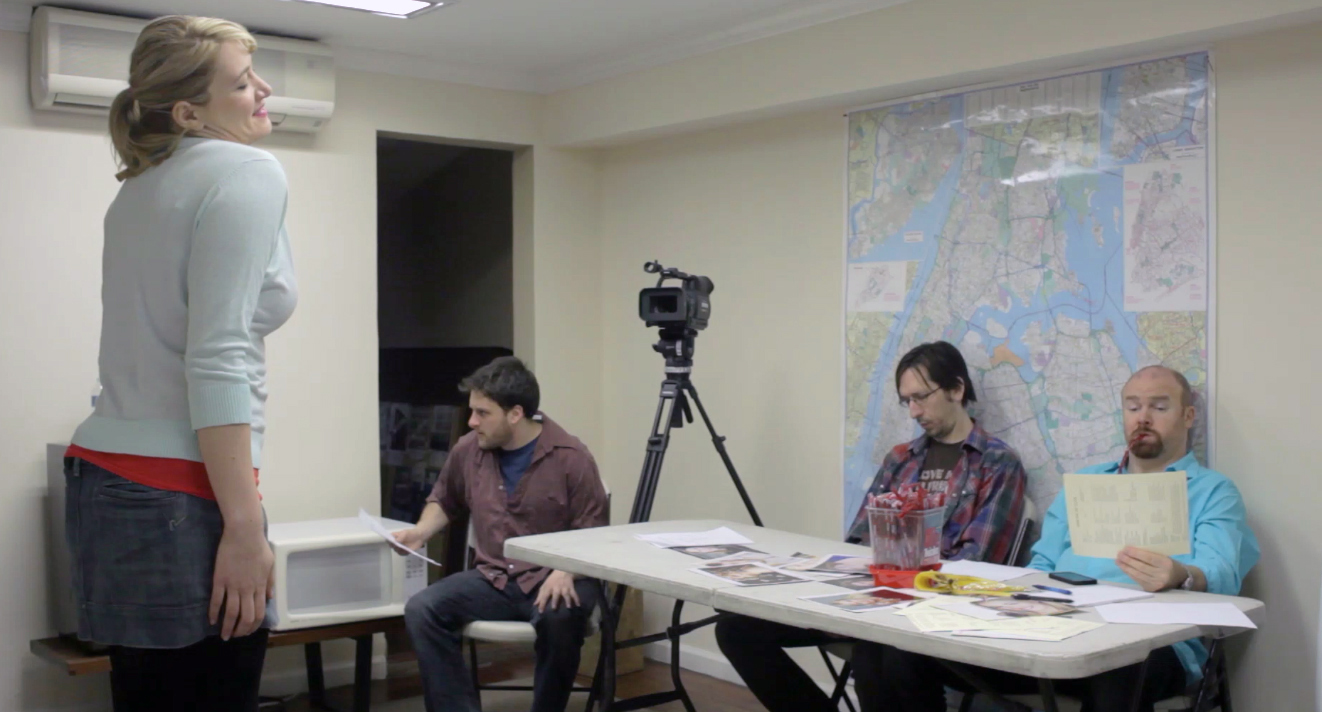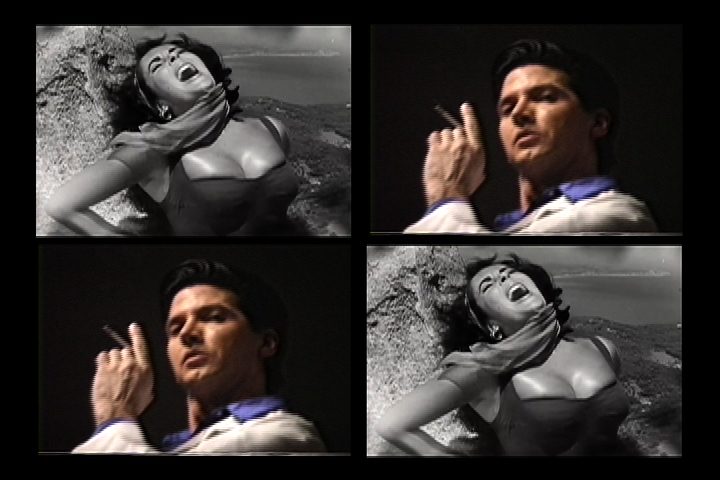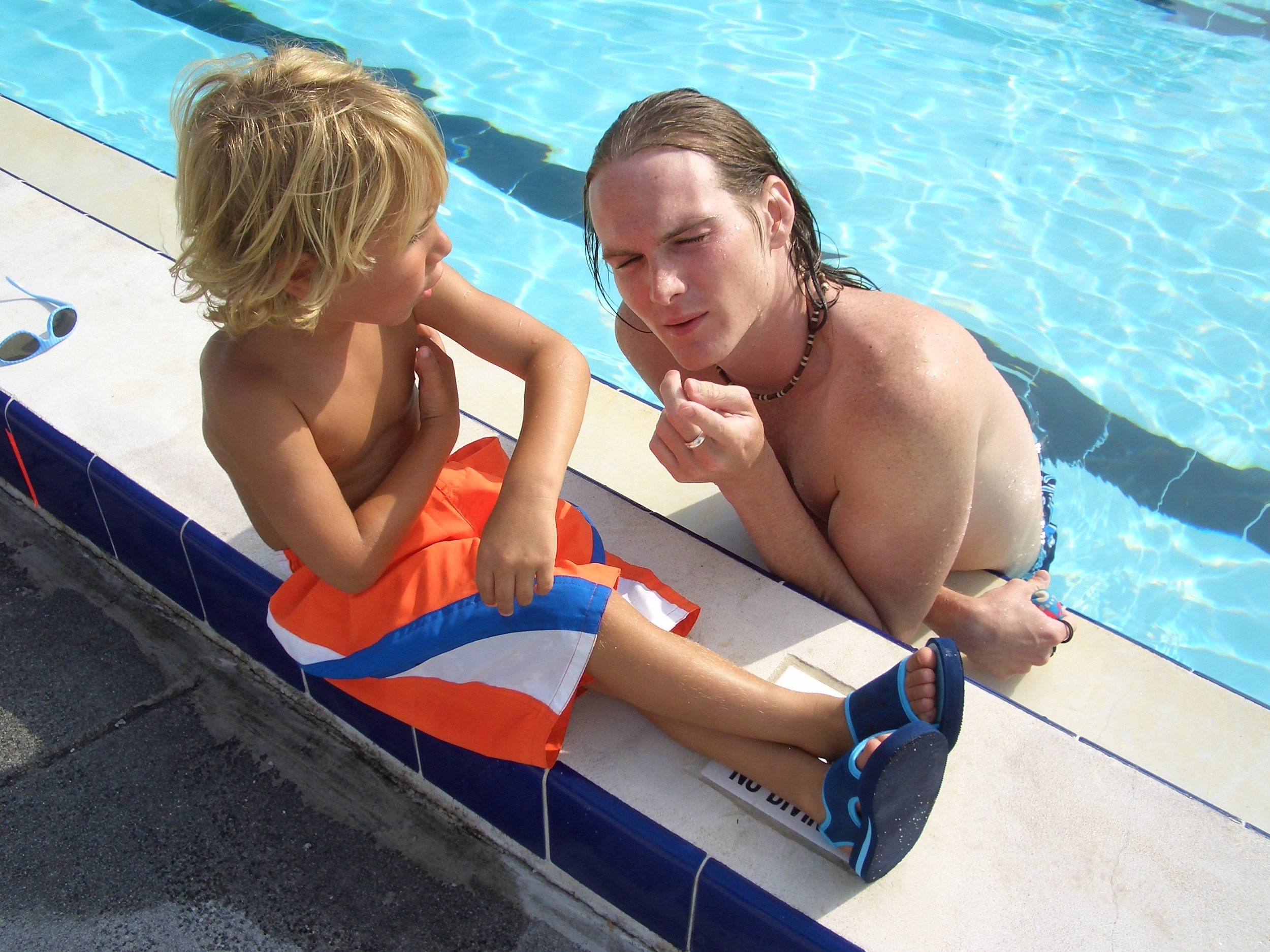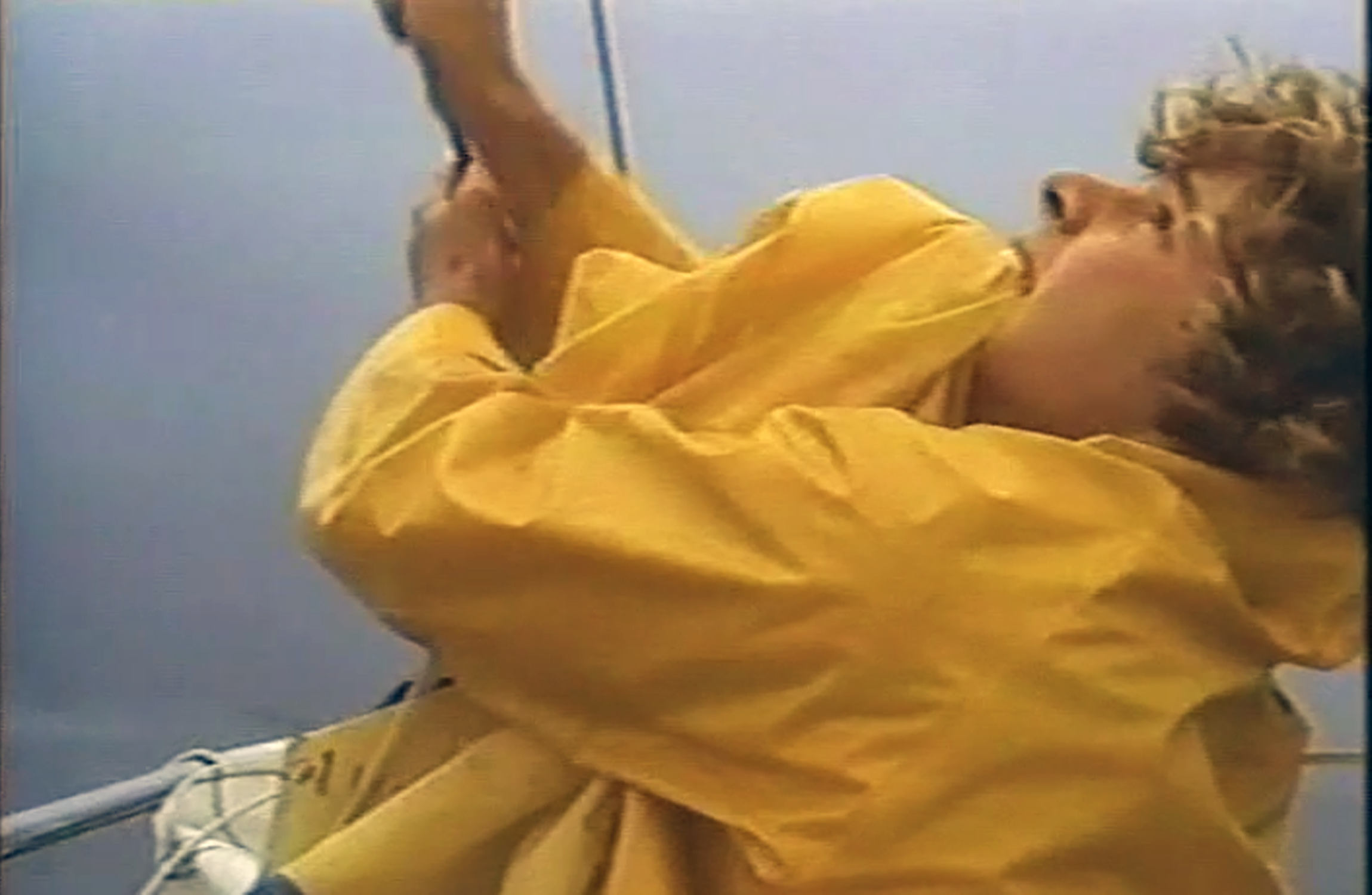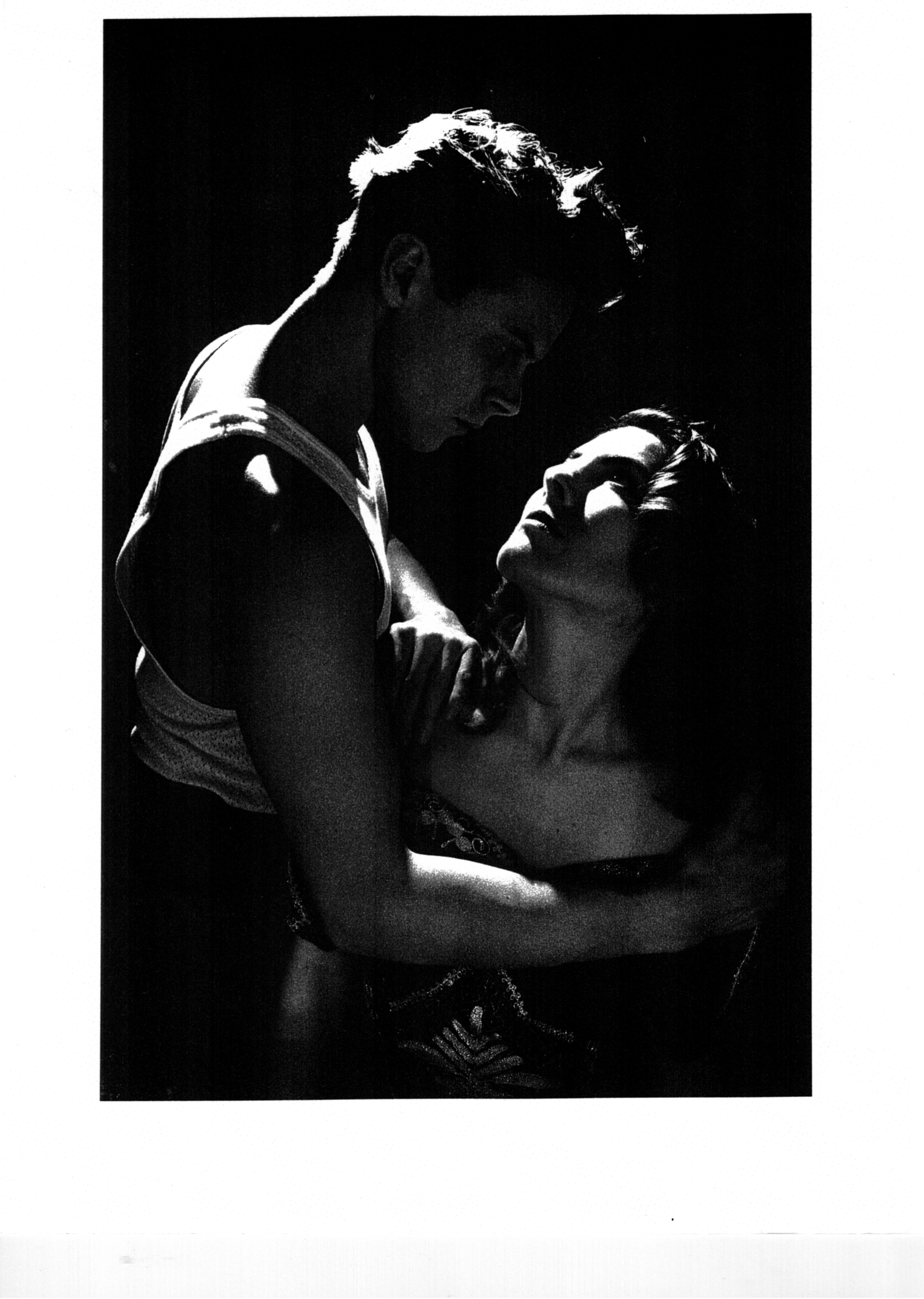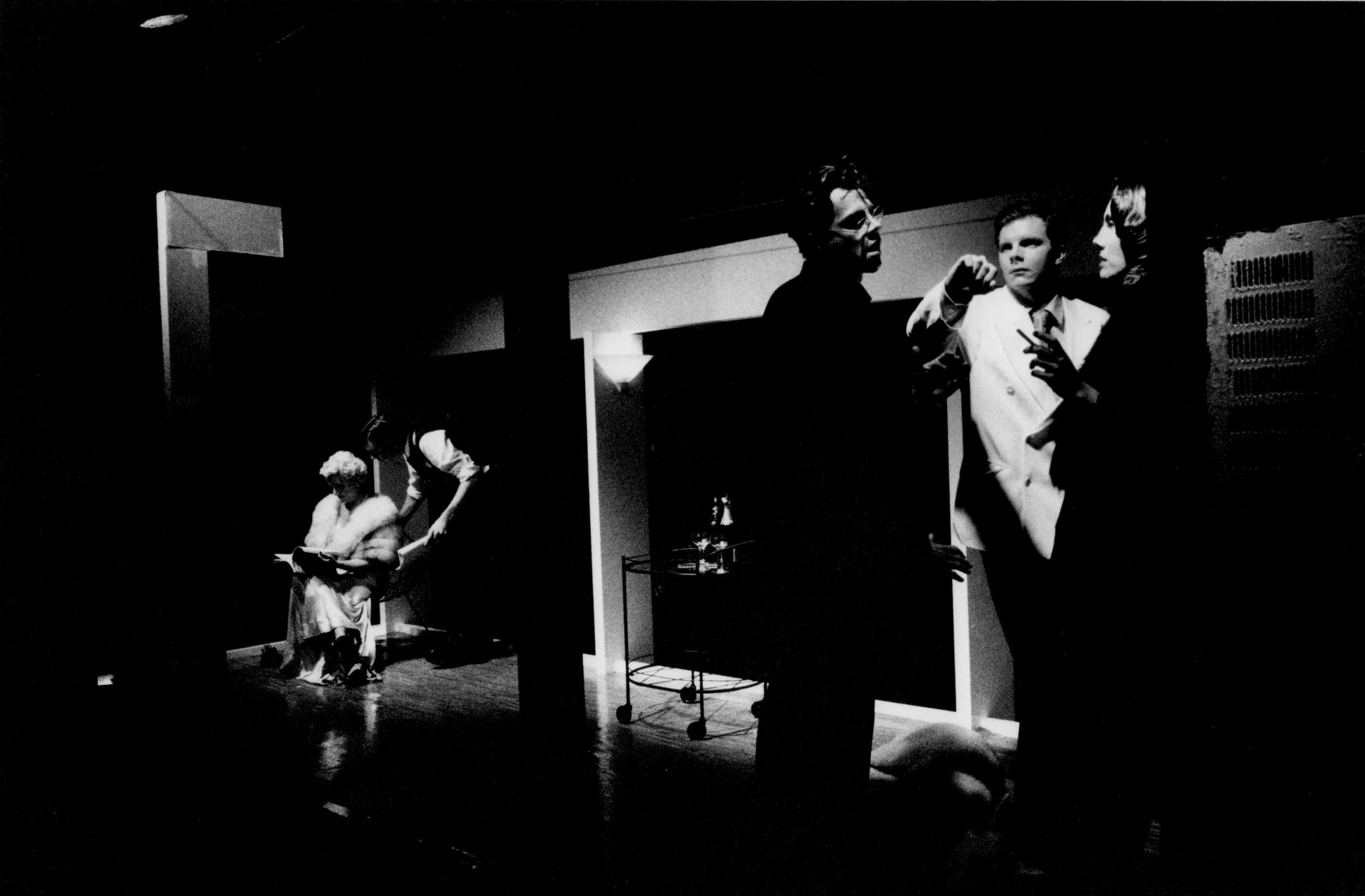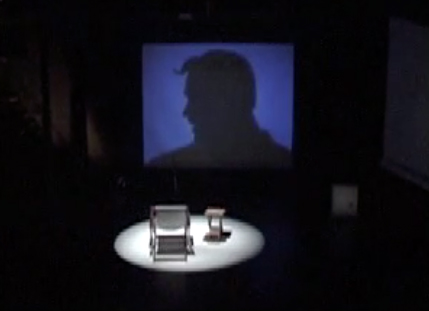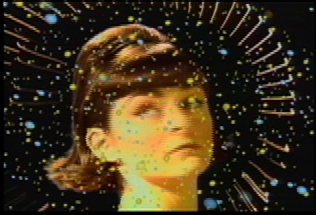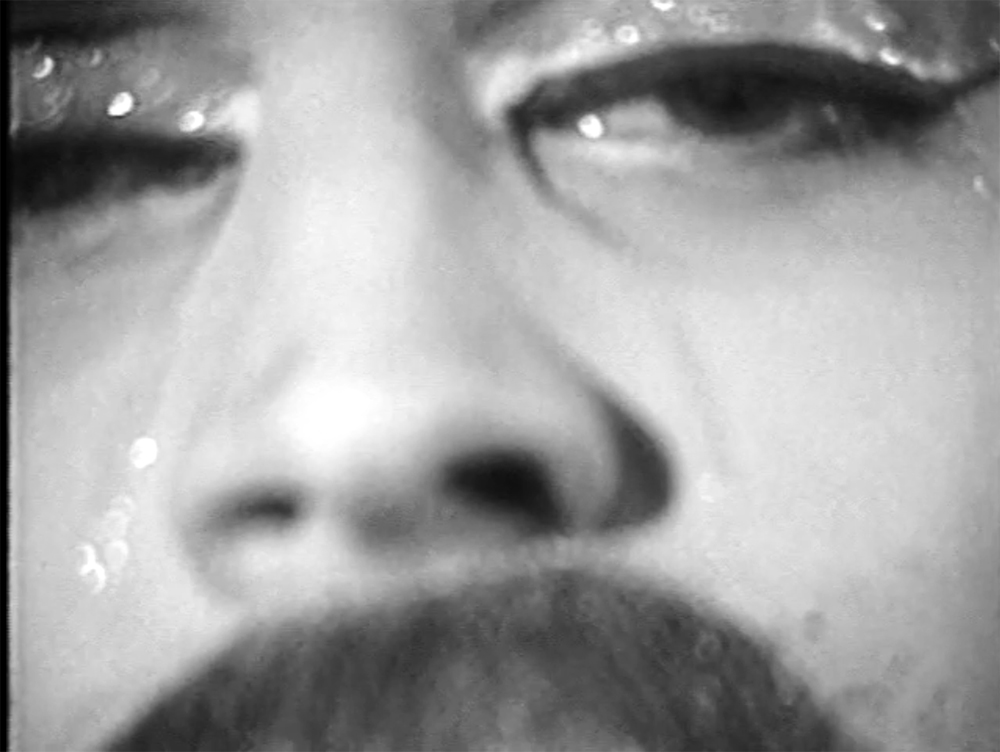 In Search of Bas Jan's Miraculous press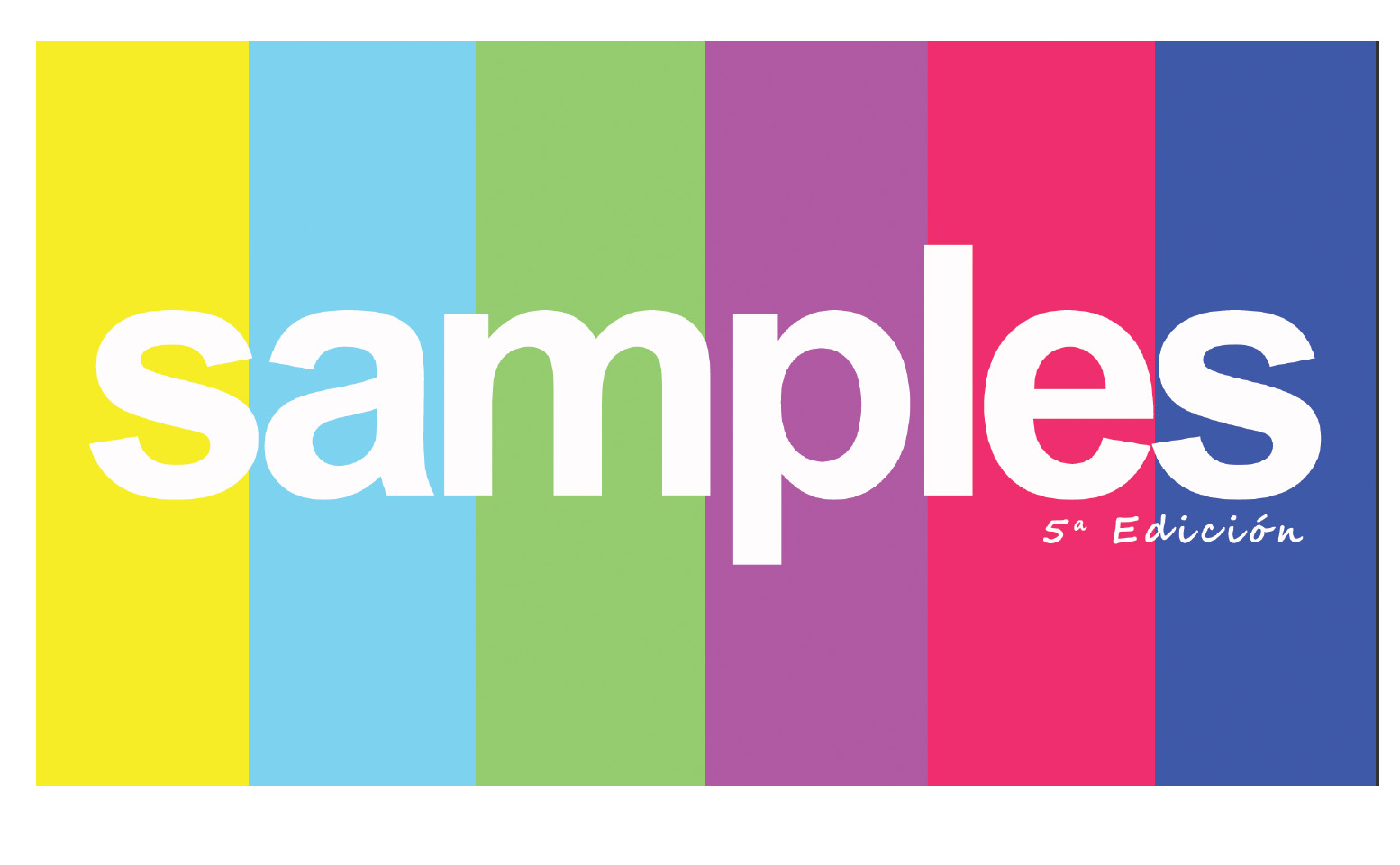 Samples, Mexico City Experimental Video Festival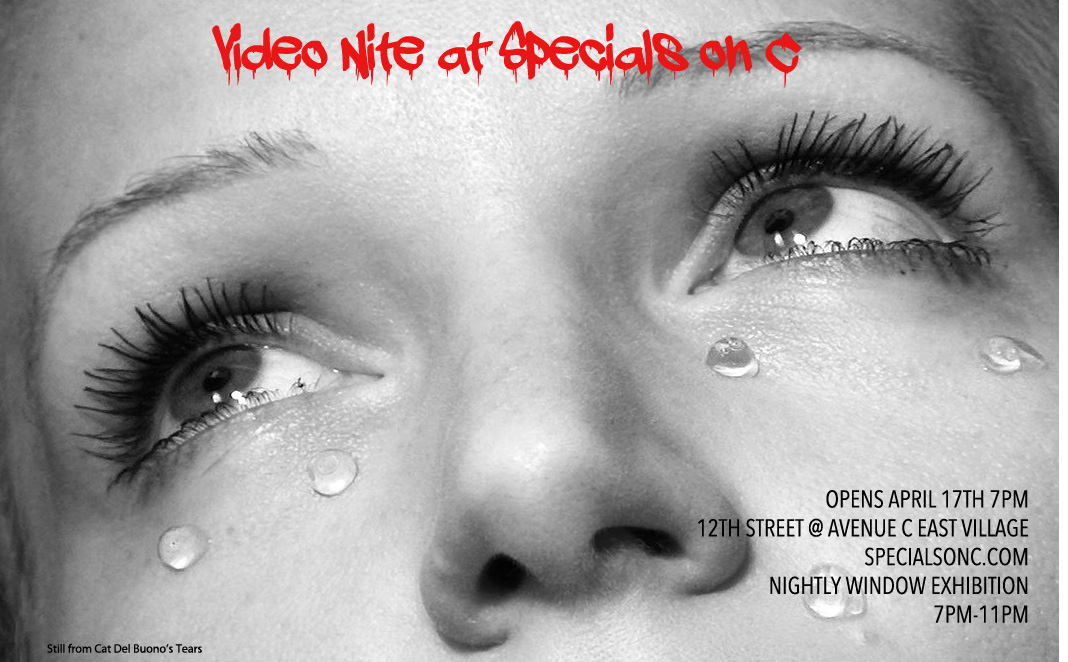 Video Nite - Specials on C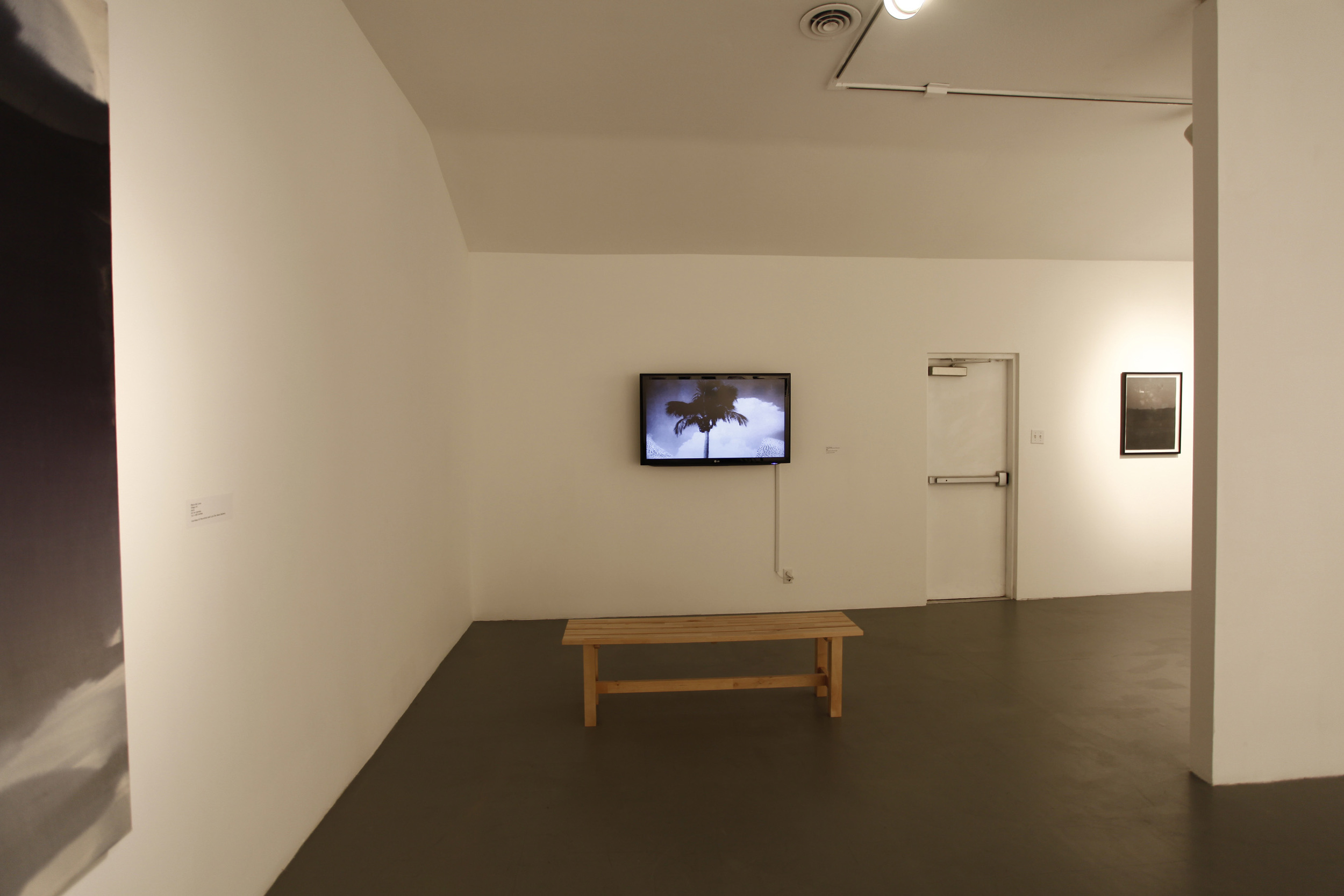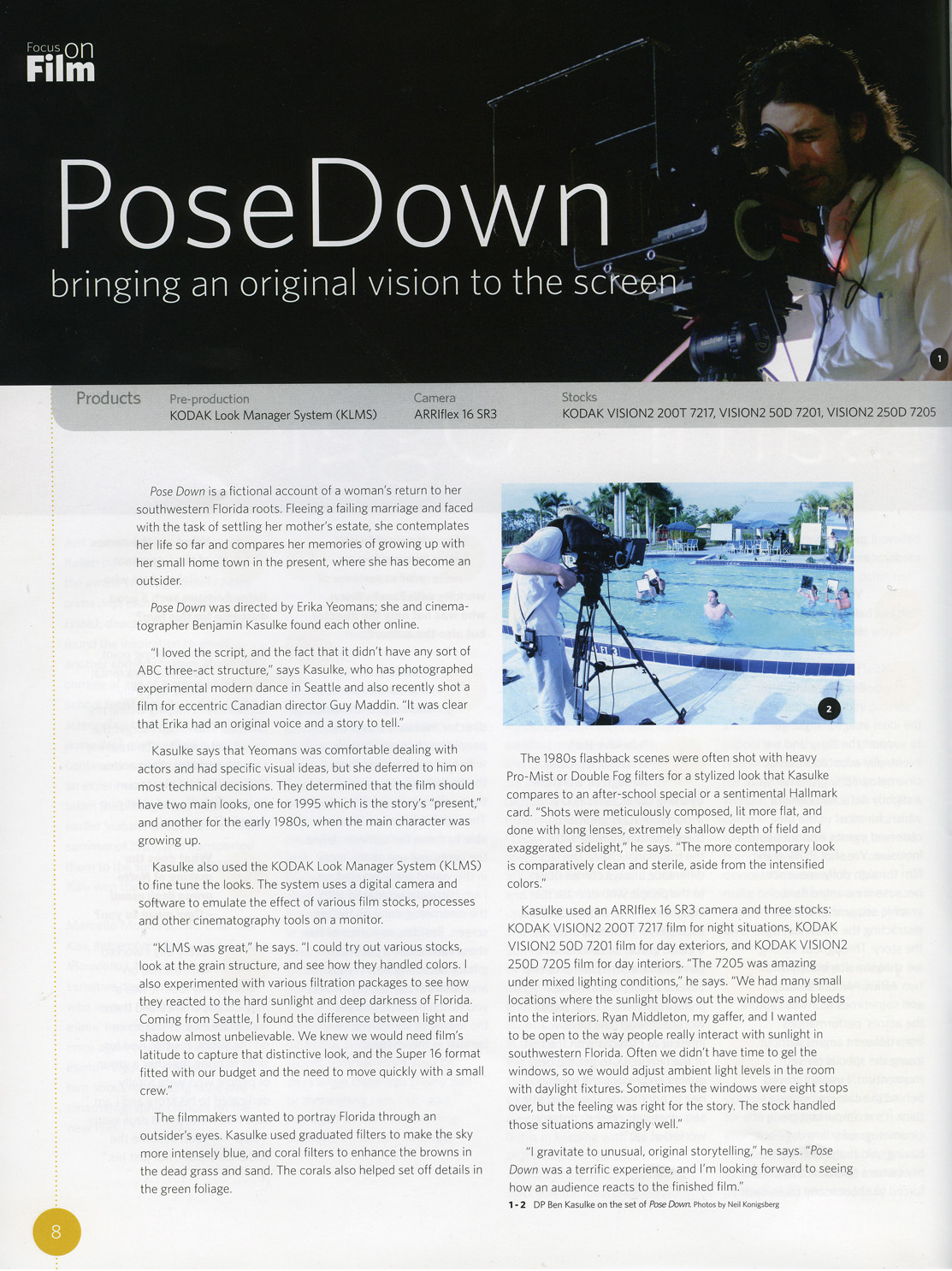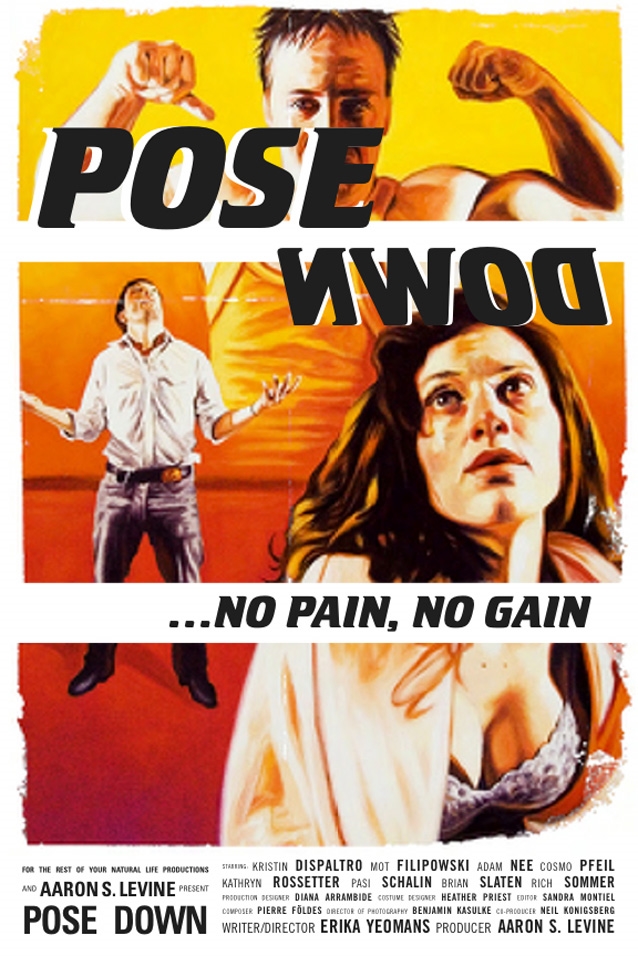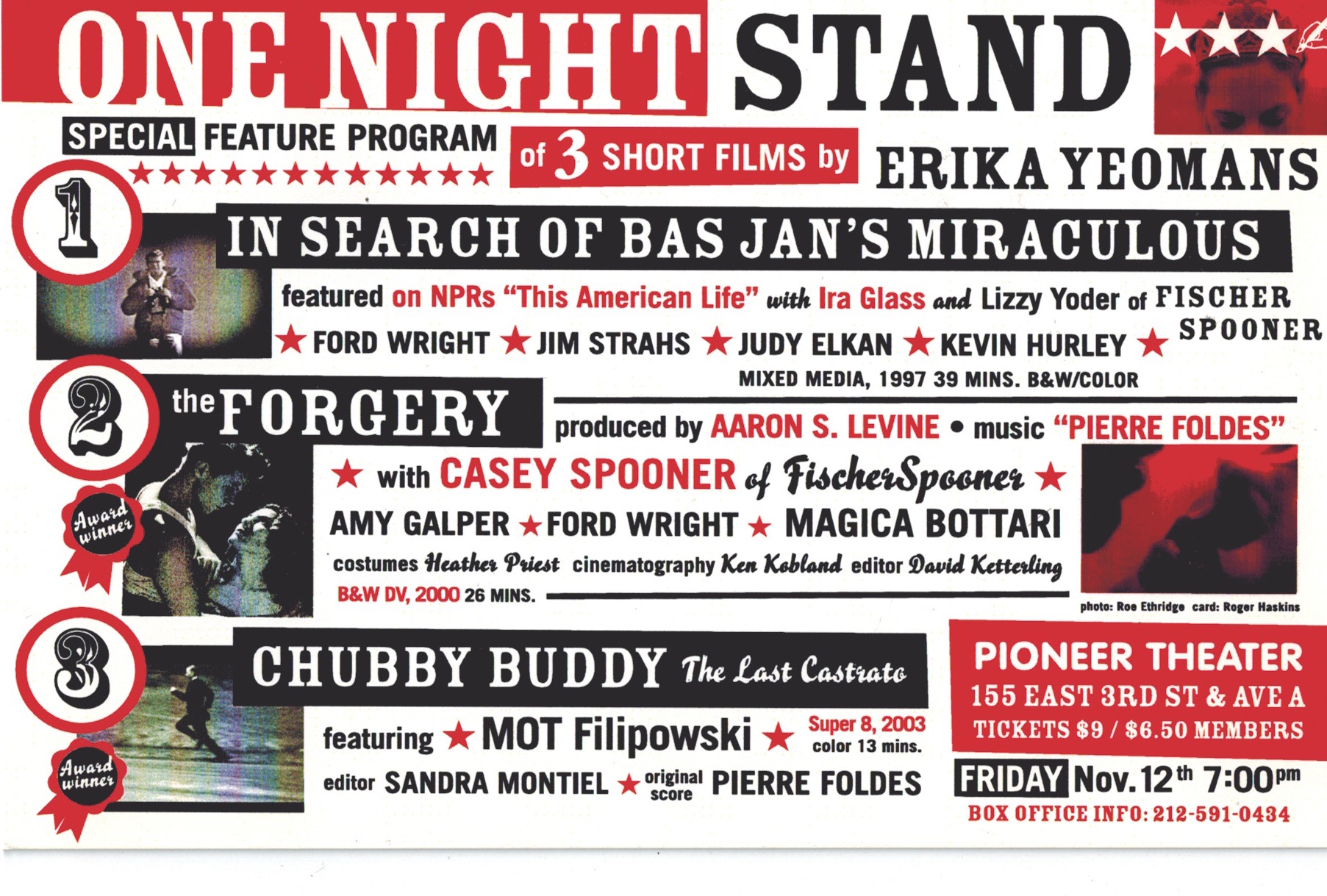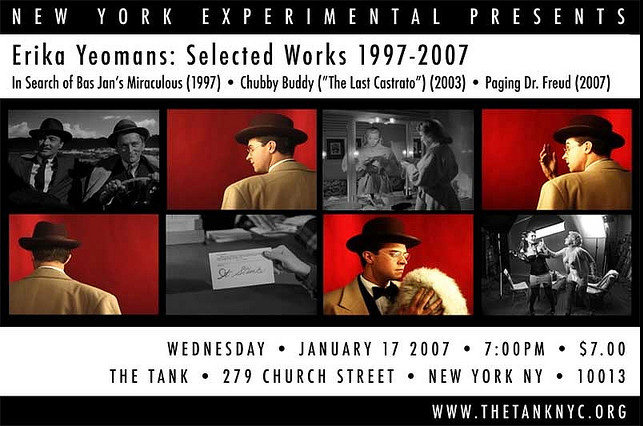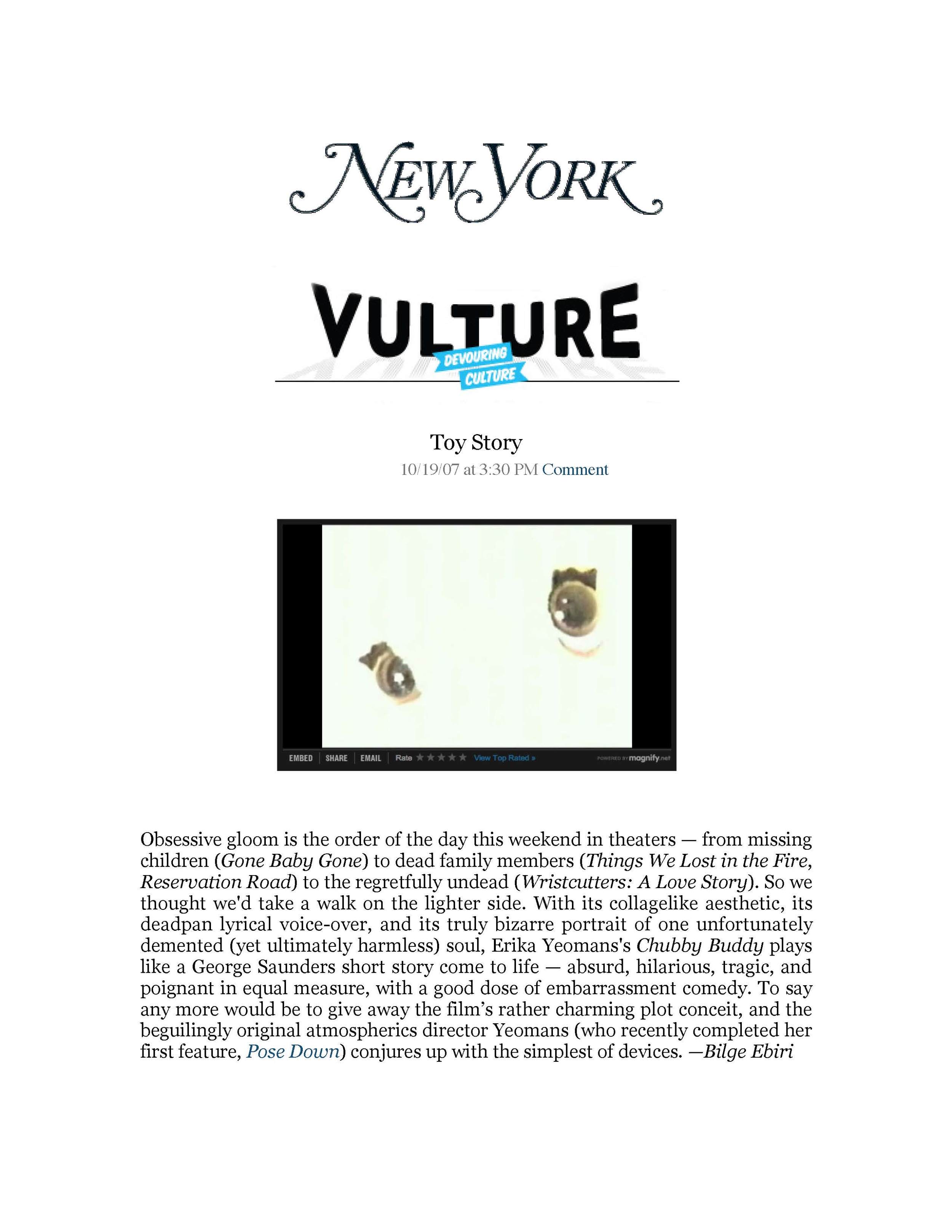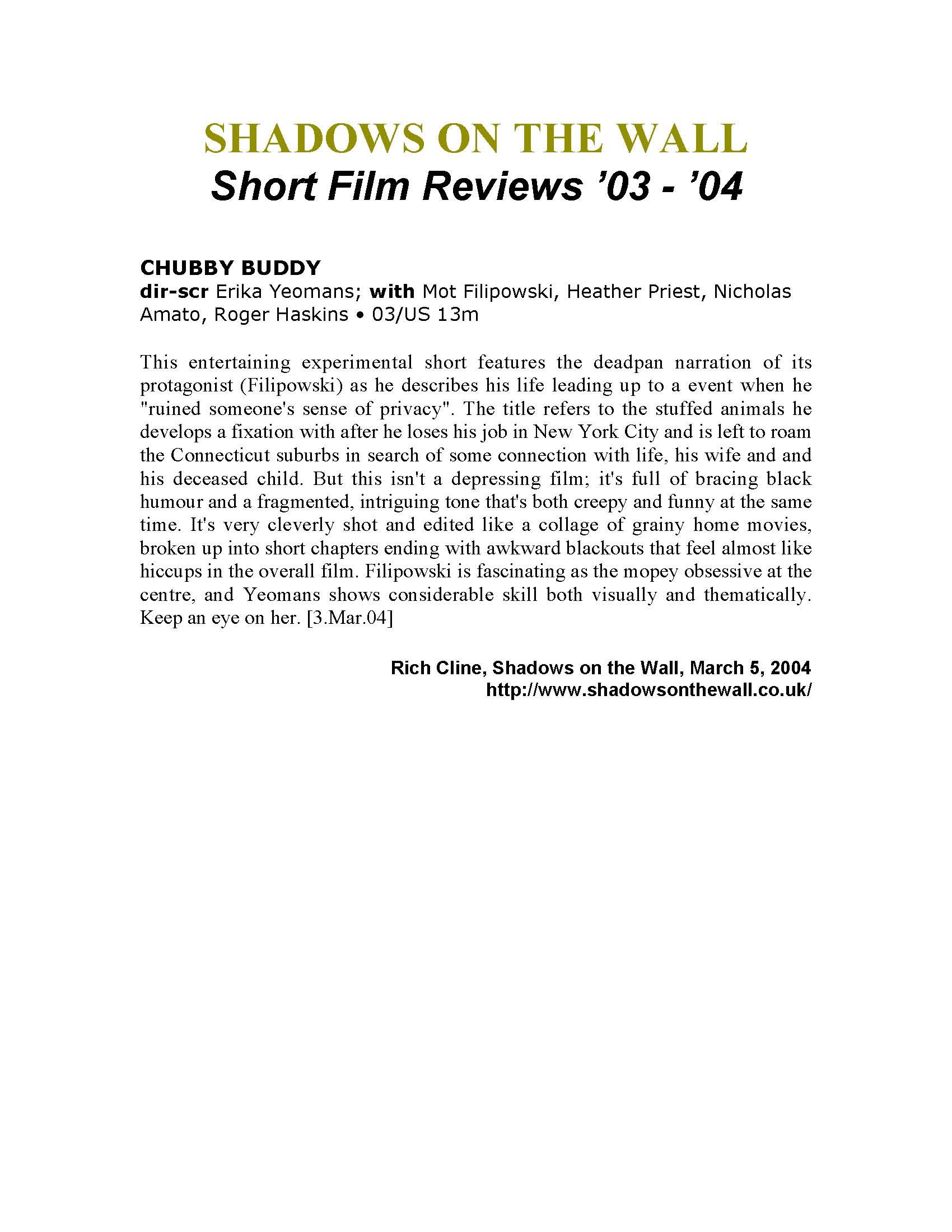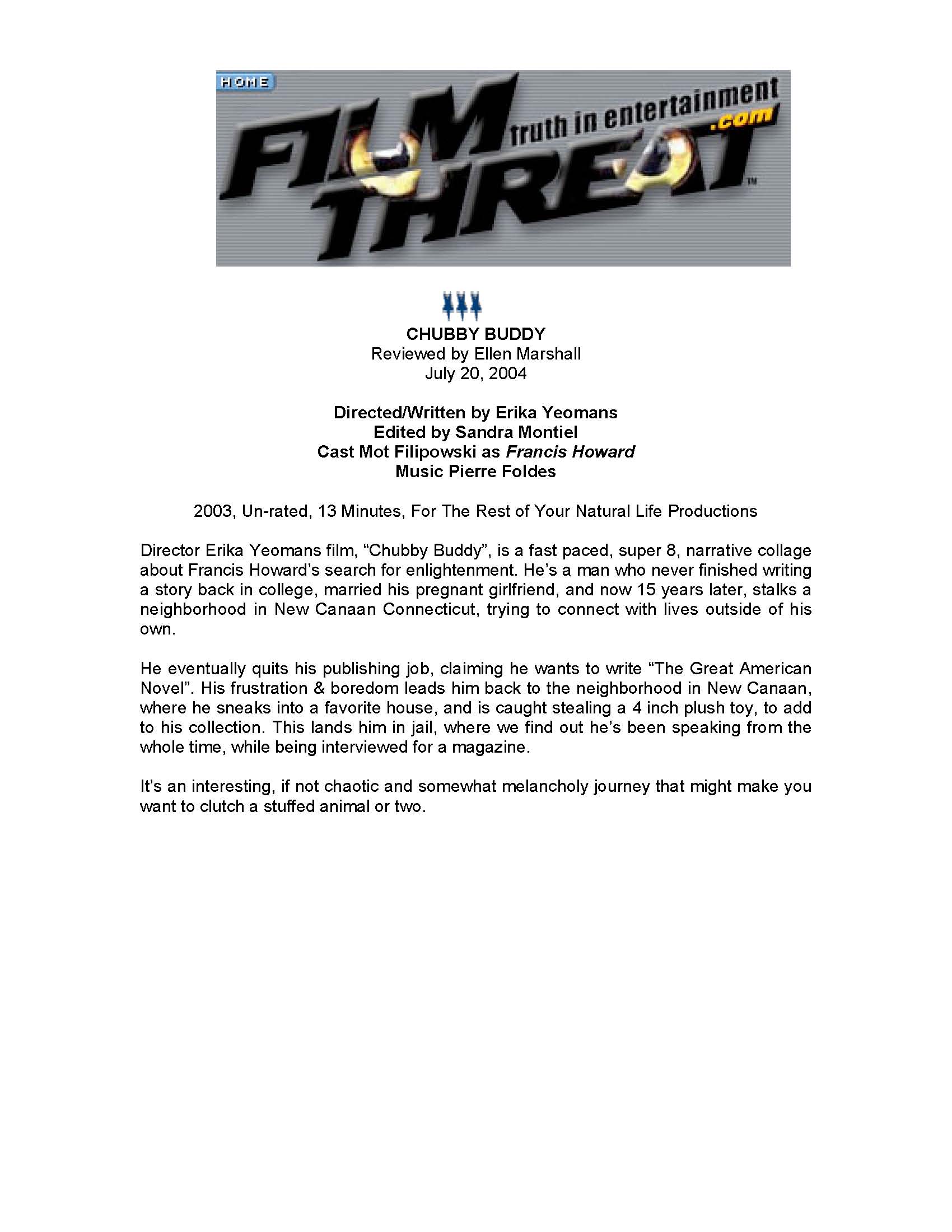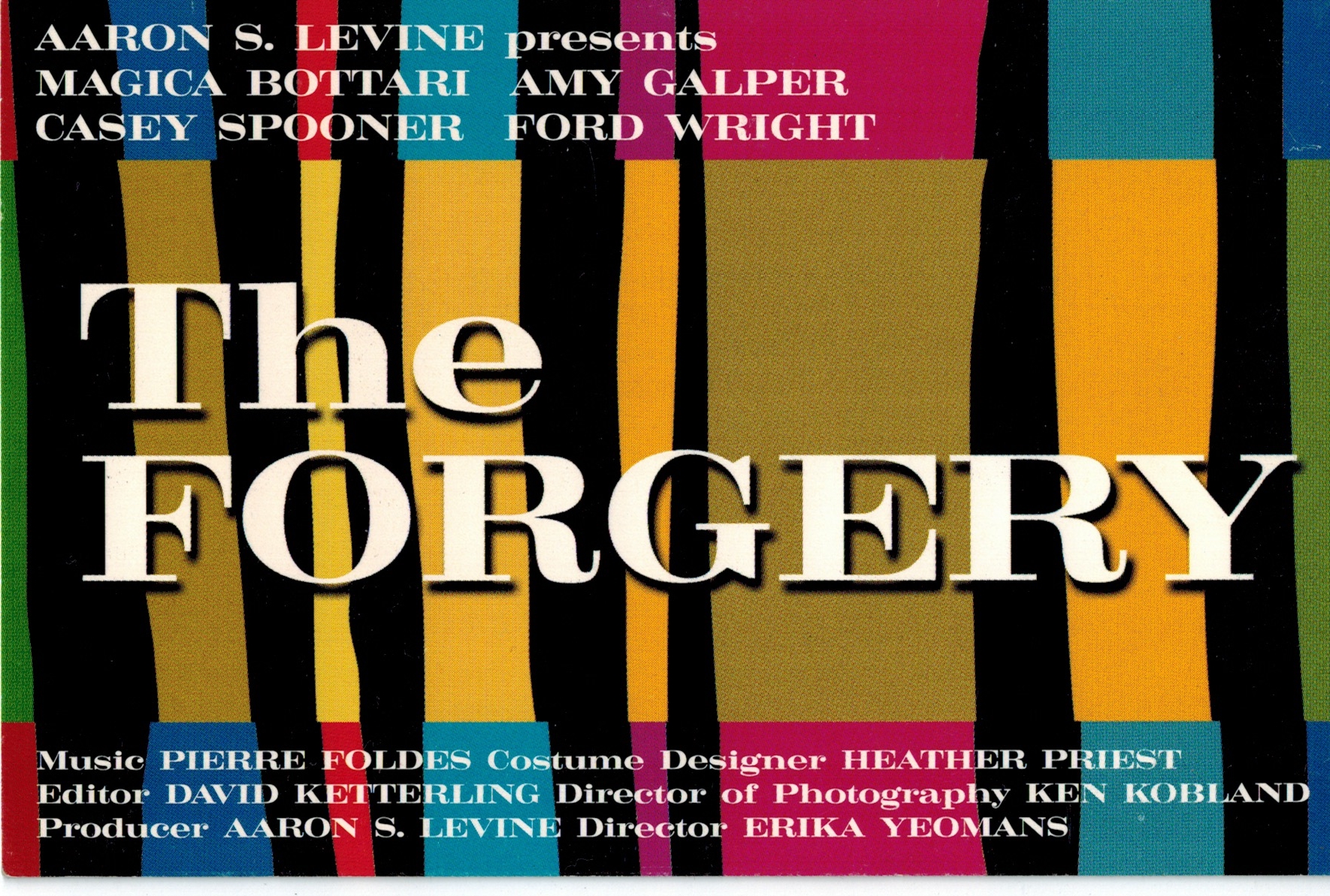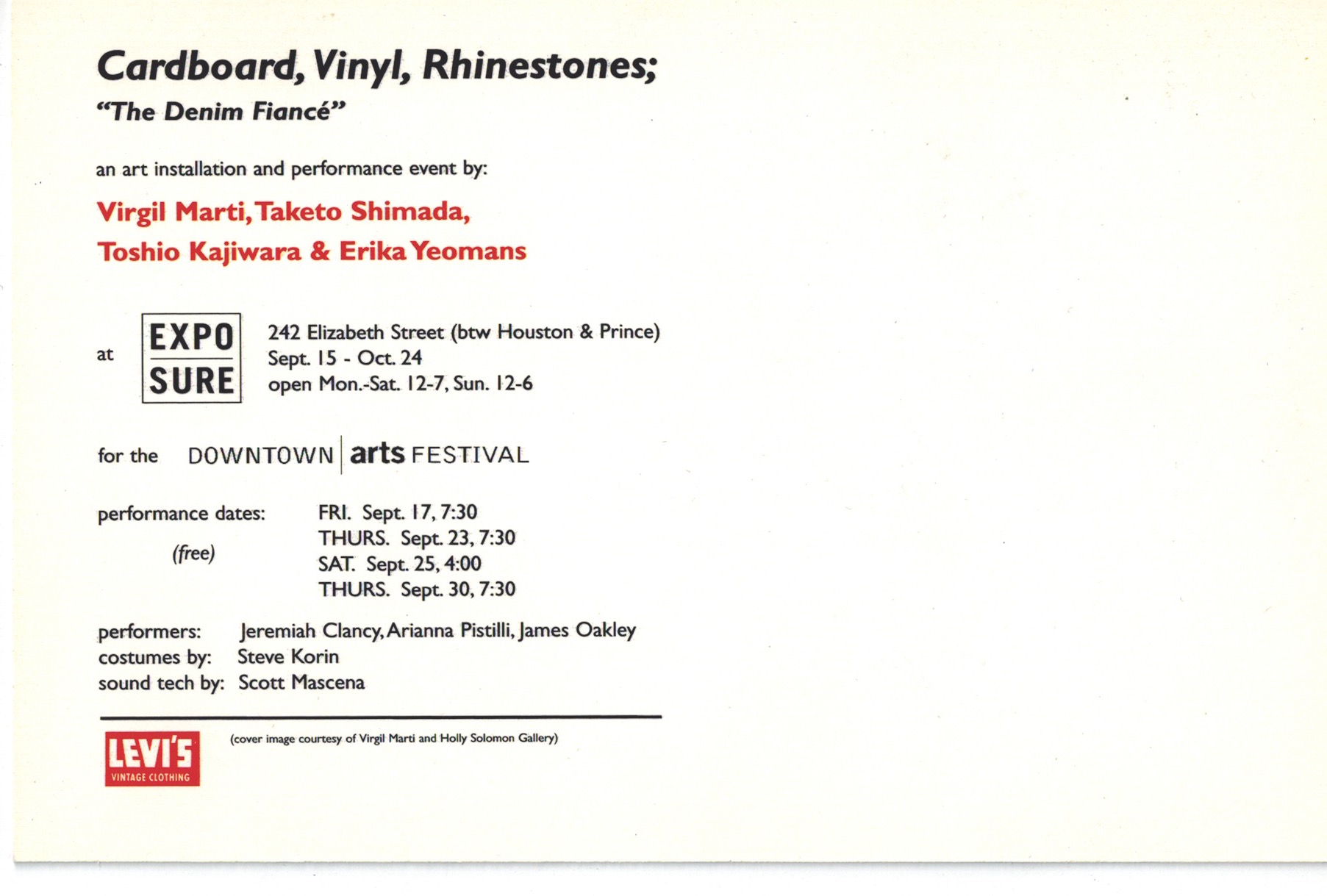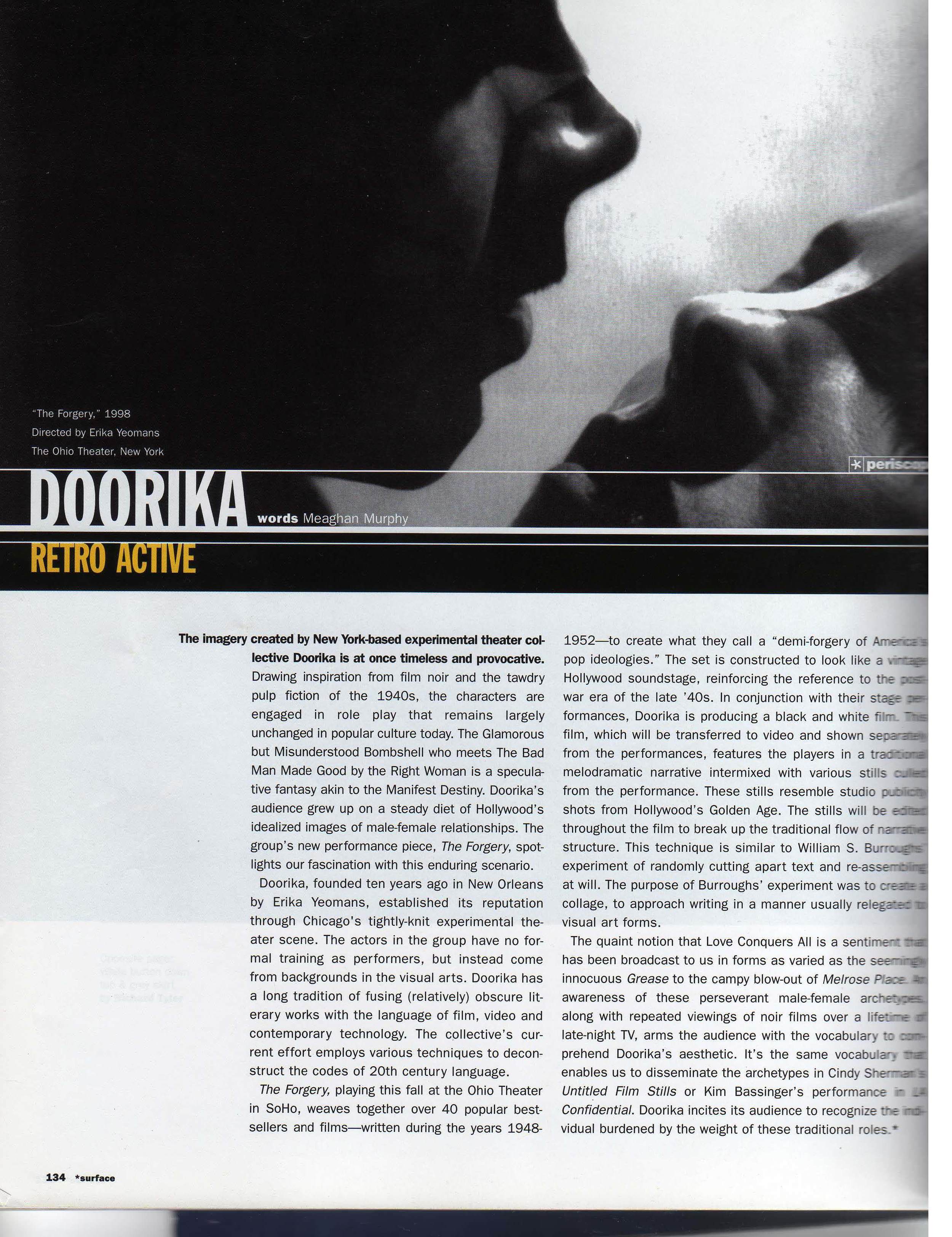 The Forgery, Surface Magazine 1998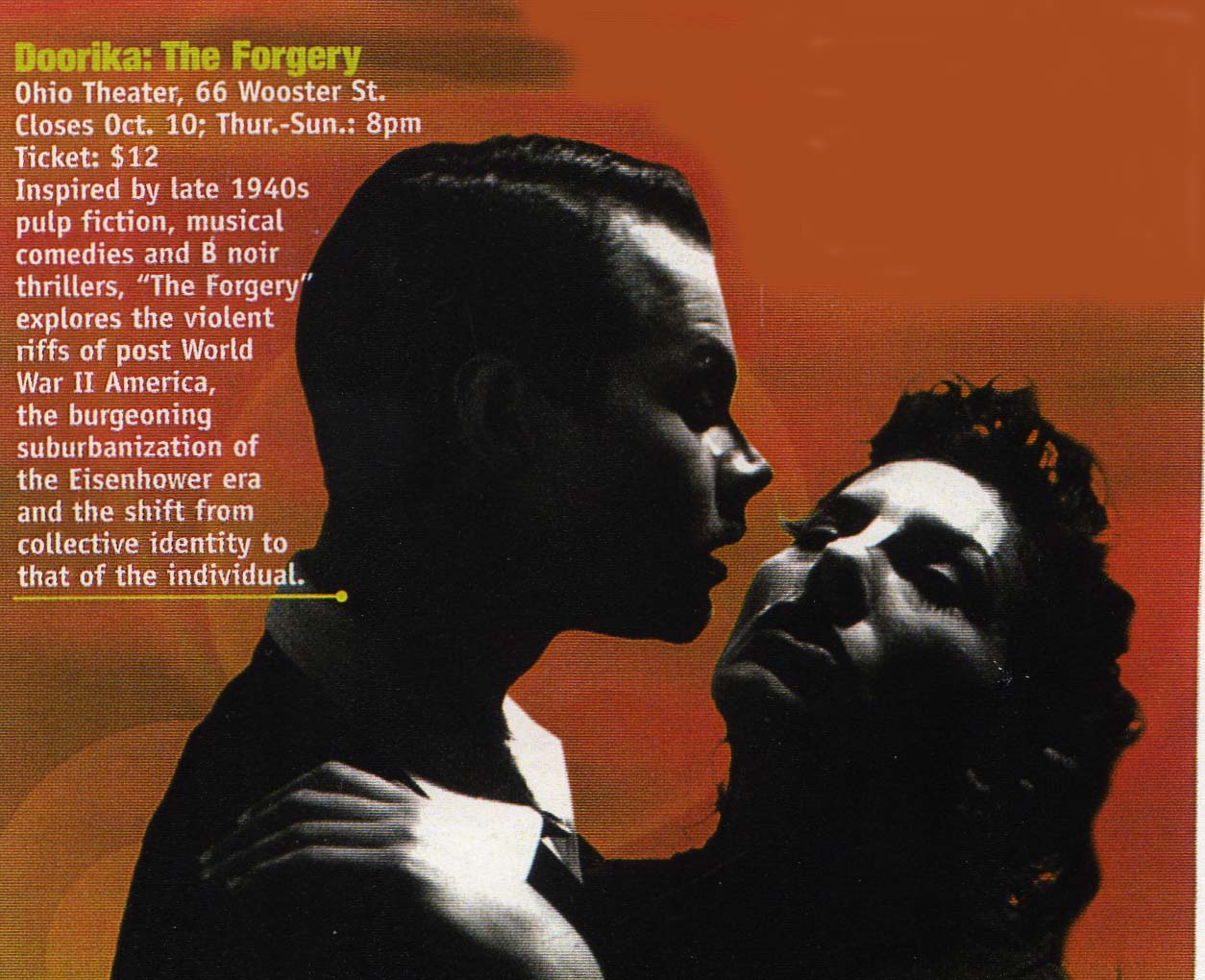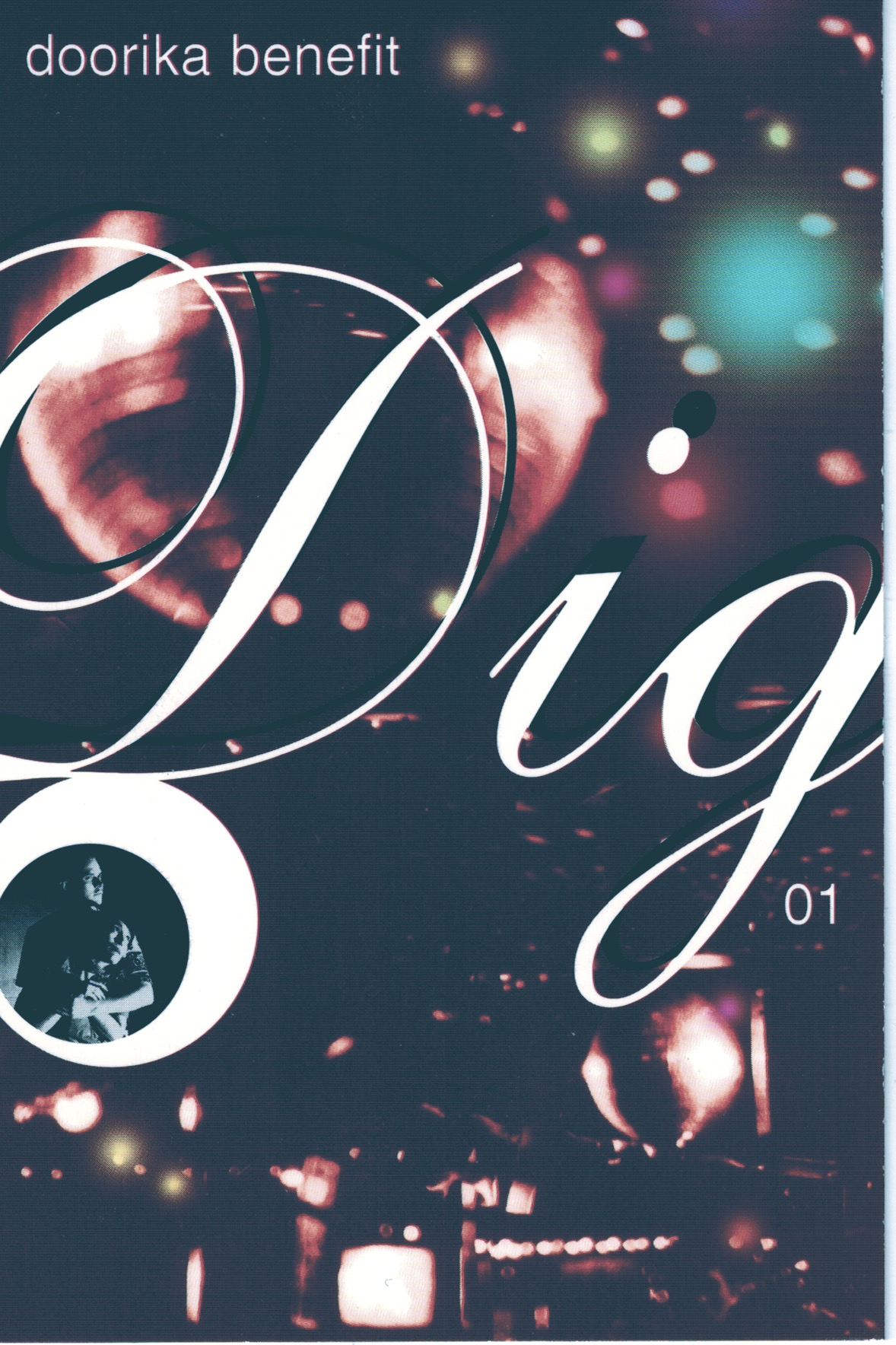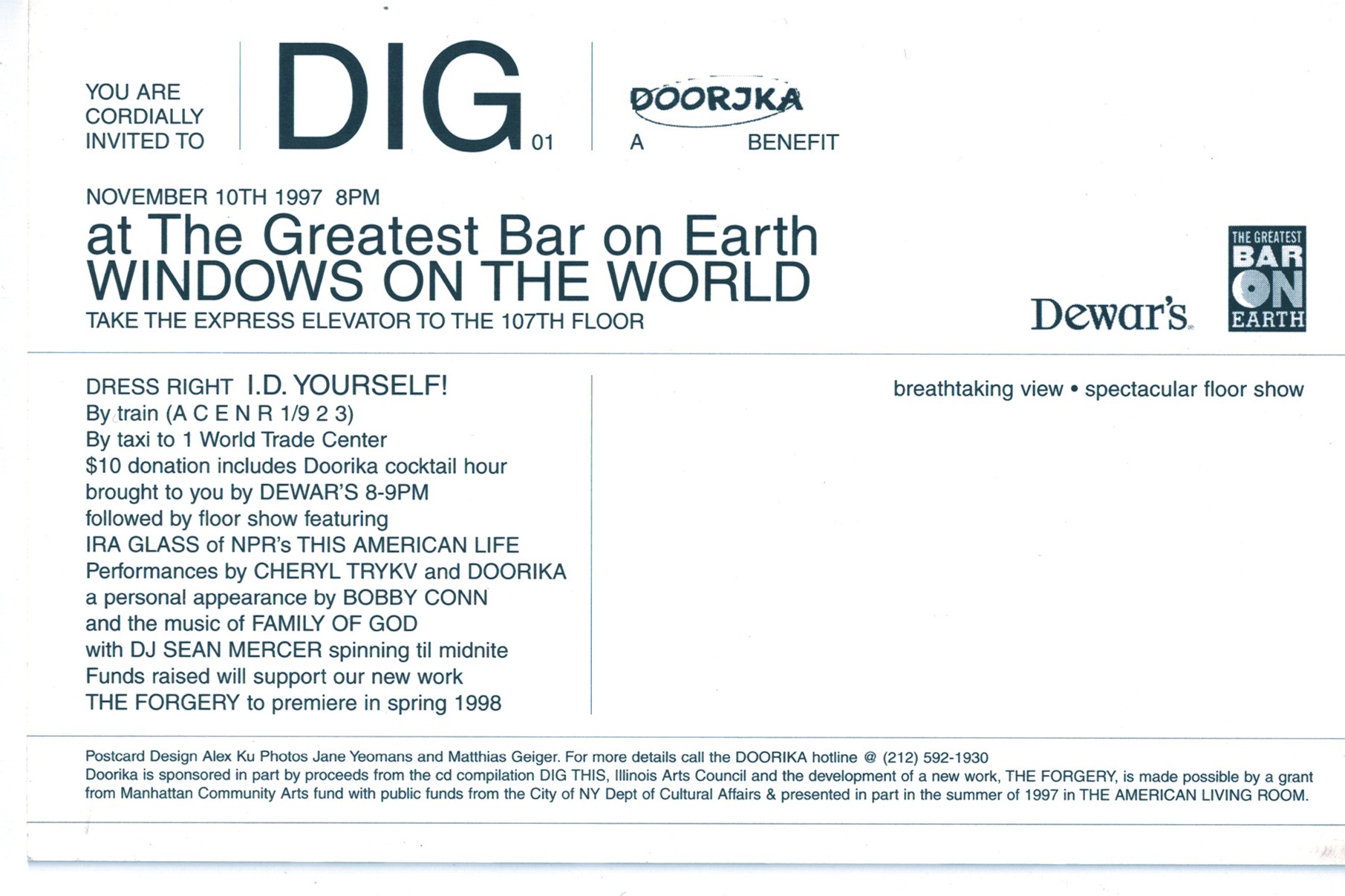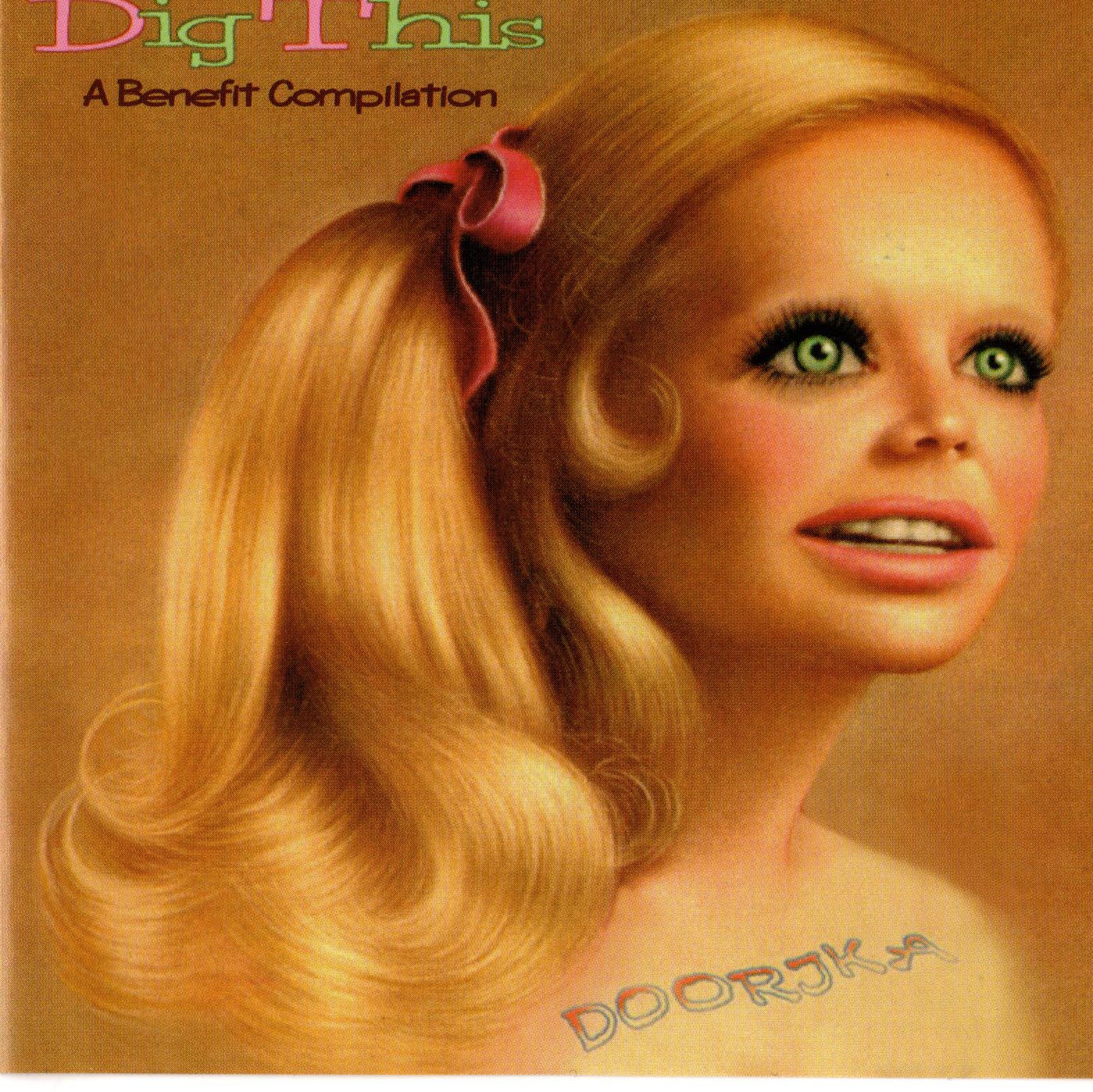 Doorika Benefit CD: Dig This 1996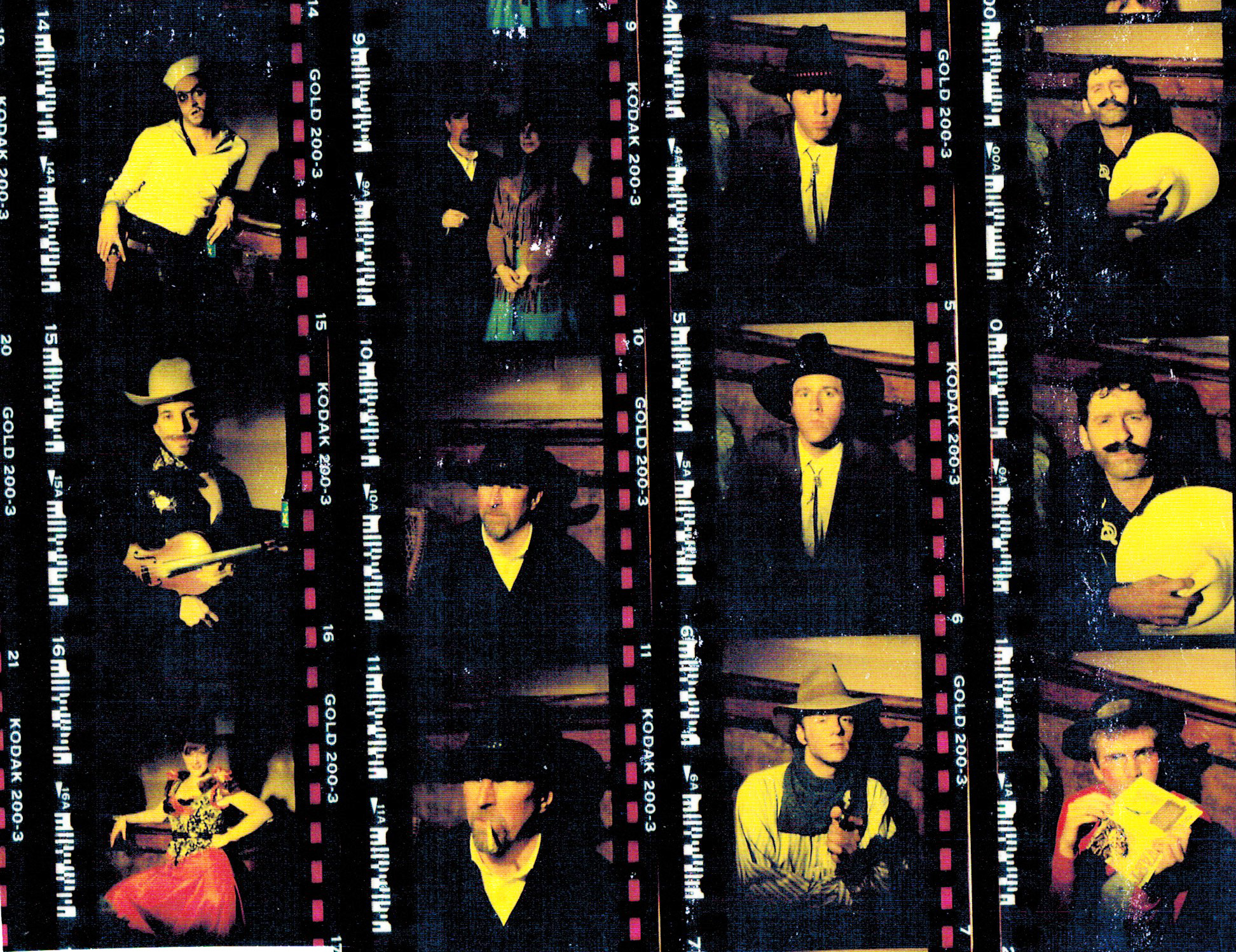 Vast by Doug Huston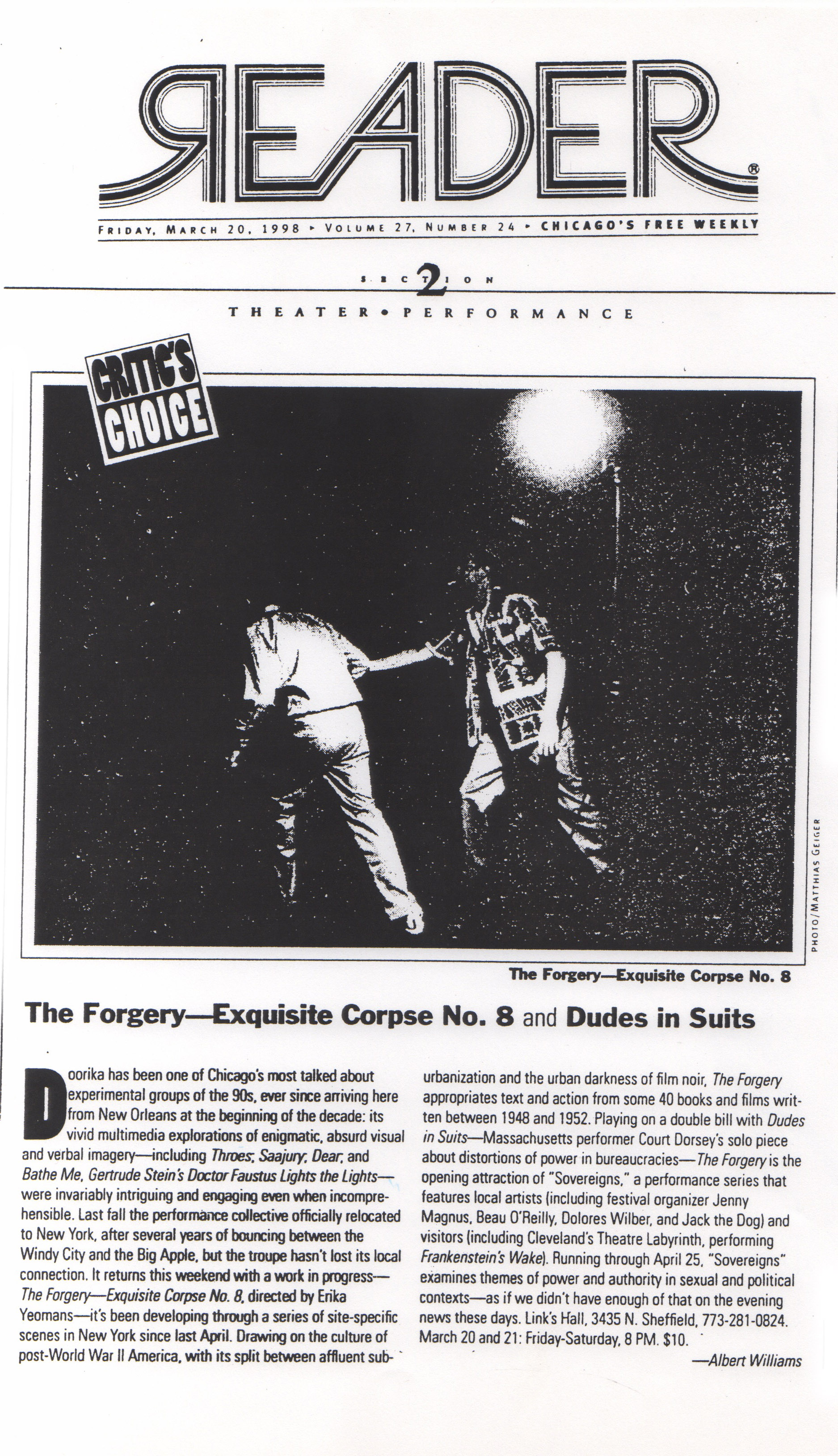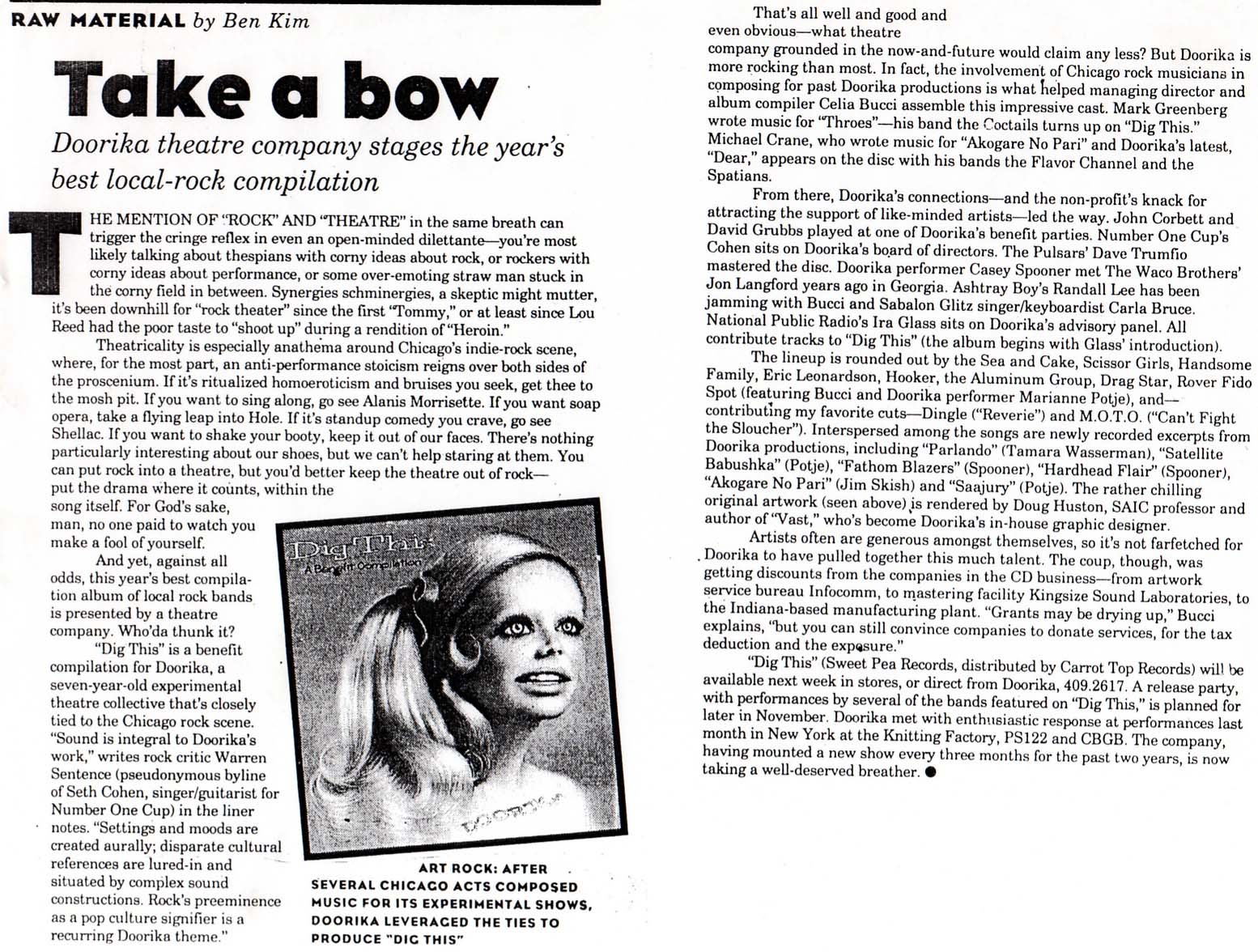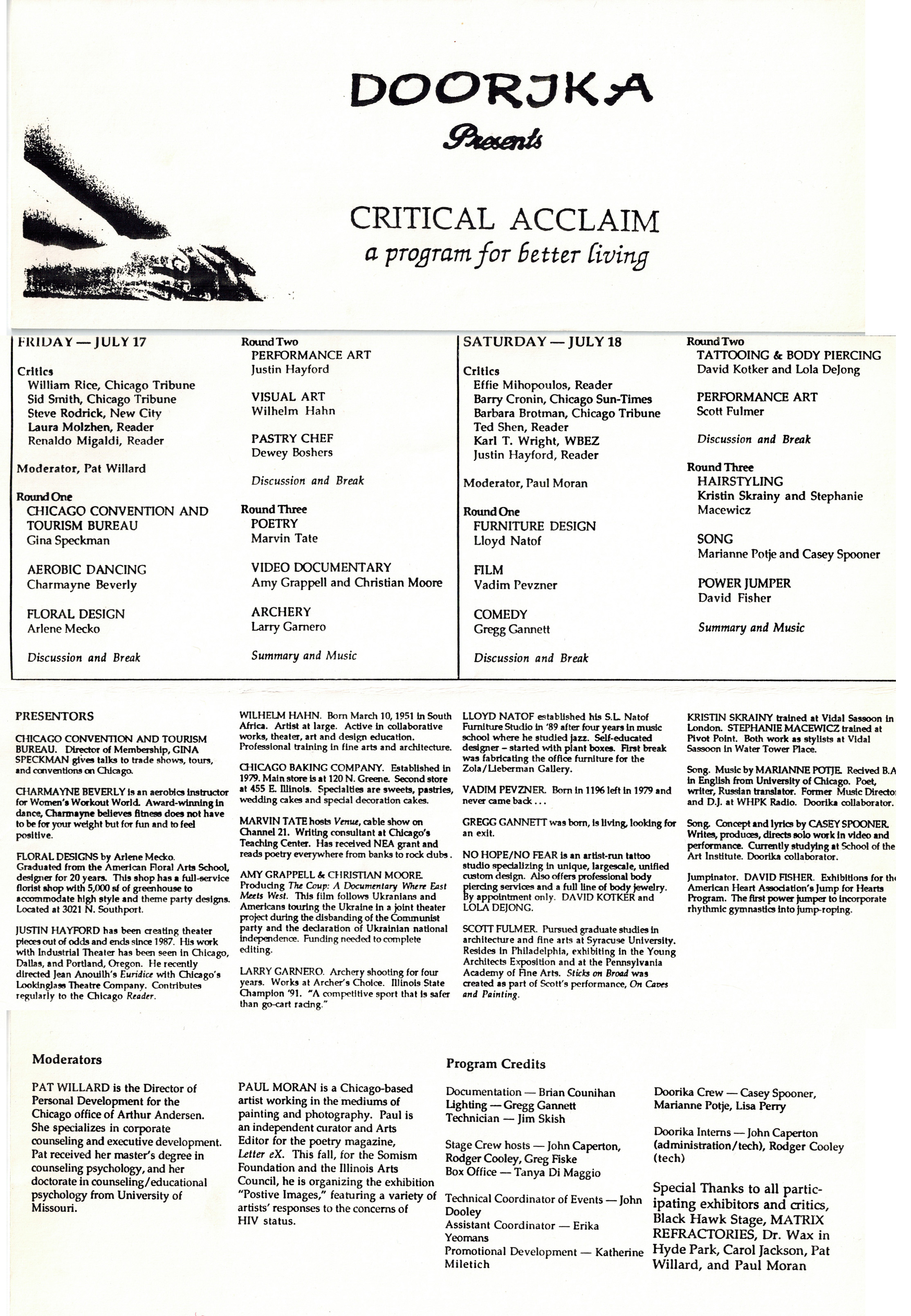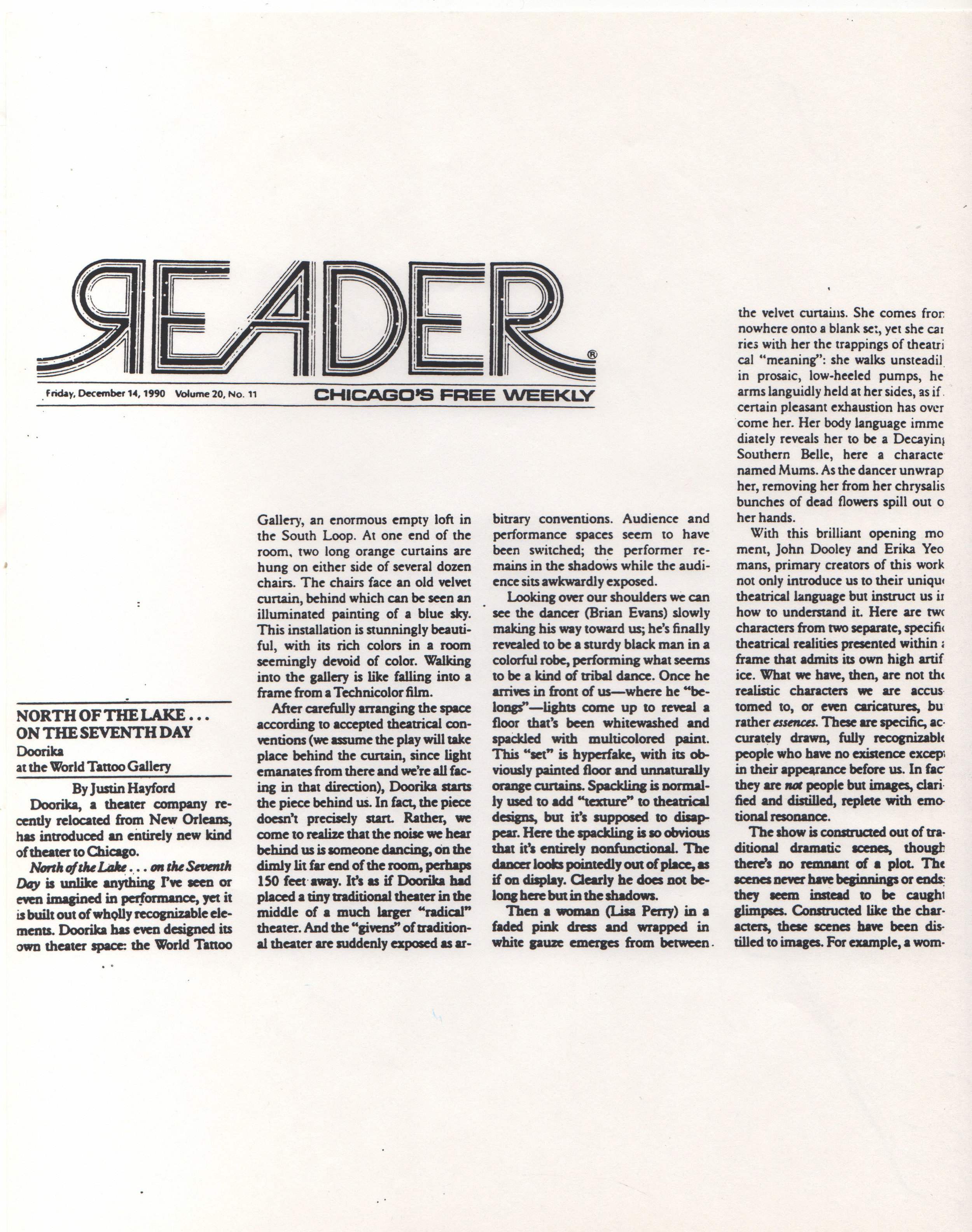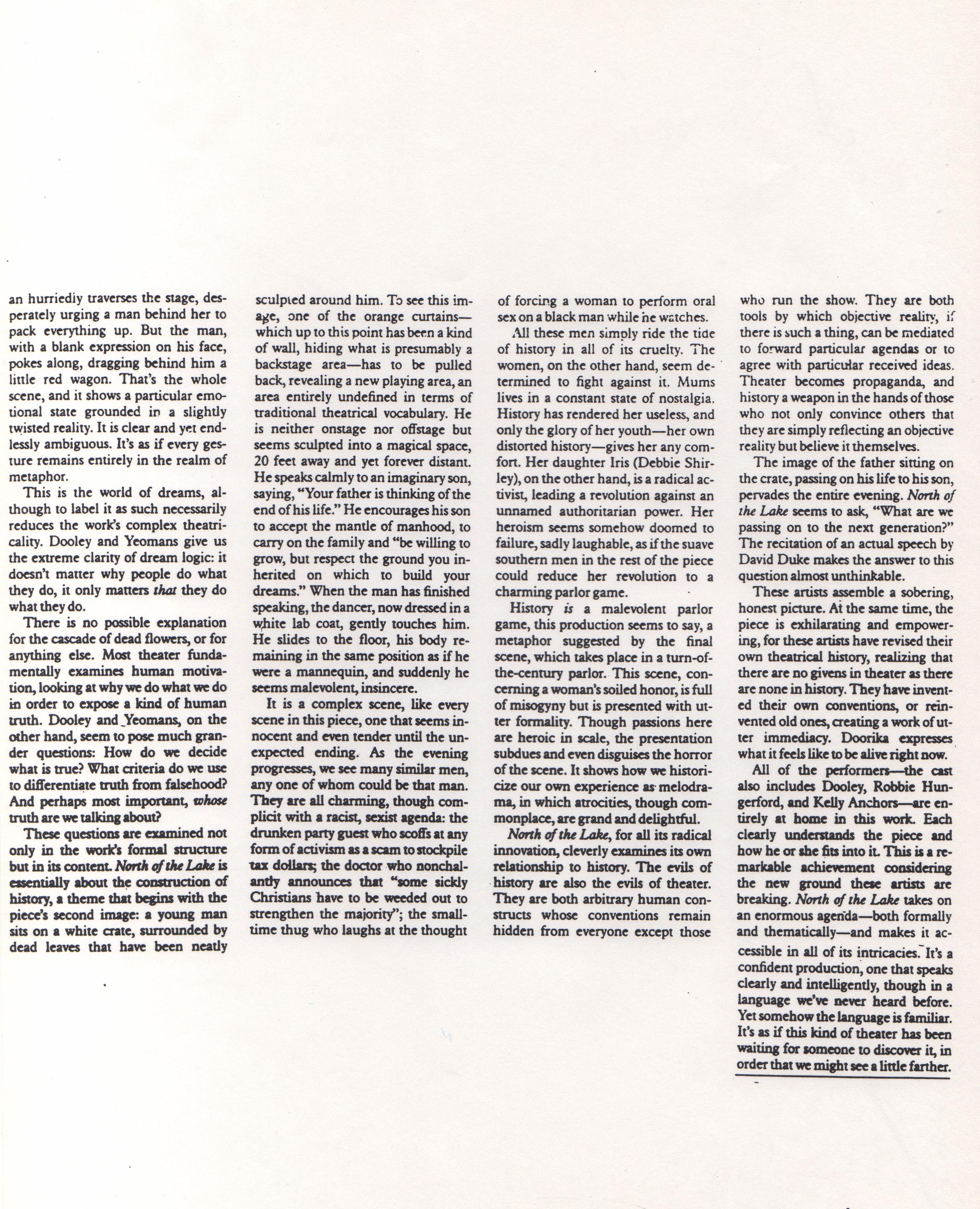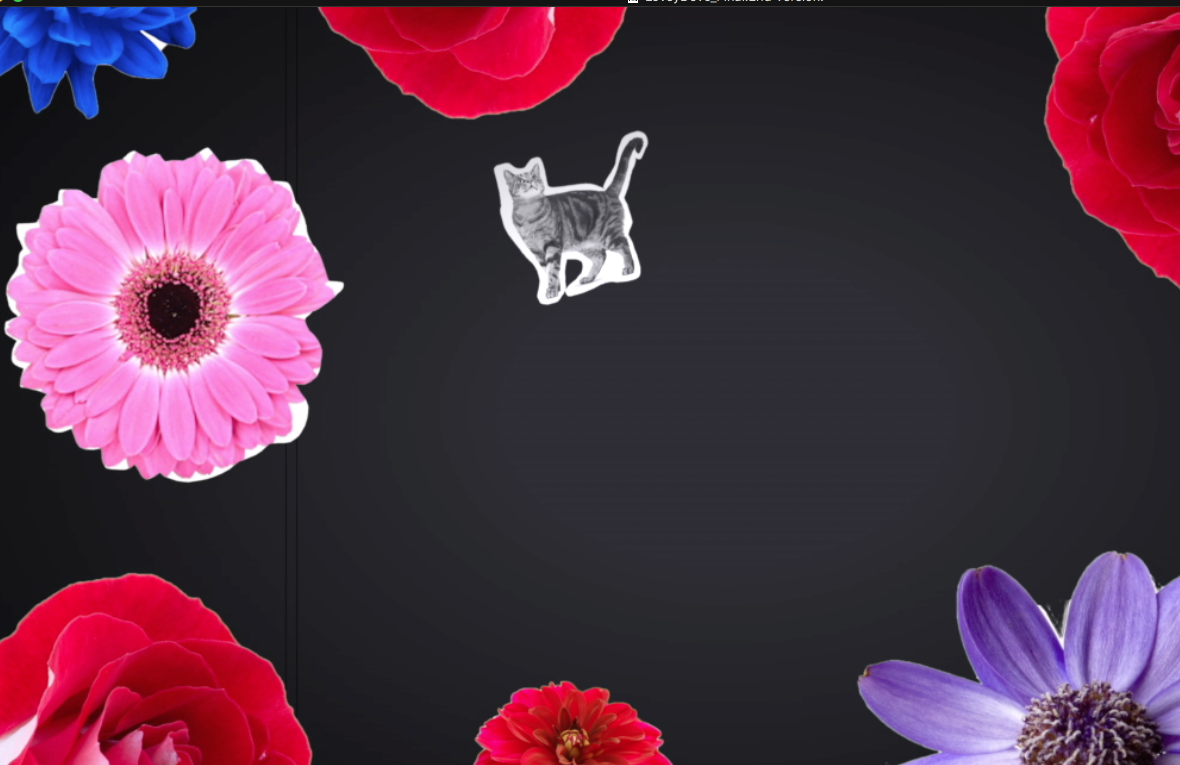 Enuf Days - (Animated, 5 mins. Music Video for LoveyDove 2017)Frame Still
Entr'acte (4 mins, 2013, Experimental musical short).Re-mistressing of VertigoShot by Alice MillarMusic and Performed by Lizzy Yoder with Simone ButlerEdited Sandra Montiel   
On set Below the line Web Series 2013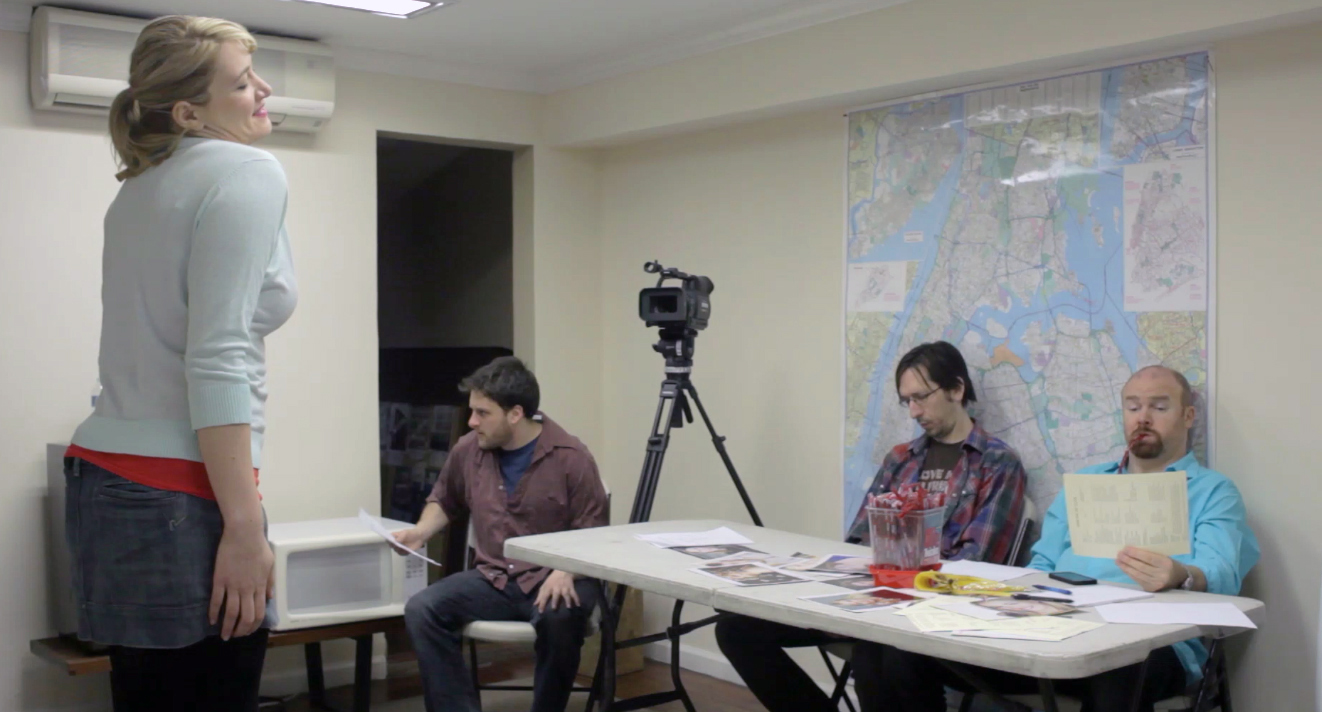 Below the Line (Ep.1, Whorror 2013) "Audition Scene" Shot by Peter G. Howell 
Brown Dwarfs (Sci Fi, Experimental, 12 mins)Featuring Clem McIntosh, Magica Bottari 
Grand Gorge (Western, Experimental, 13 min, 2008) Featuring Michael Abbott Jr, Cosmo Pfeil, Mot Filipowski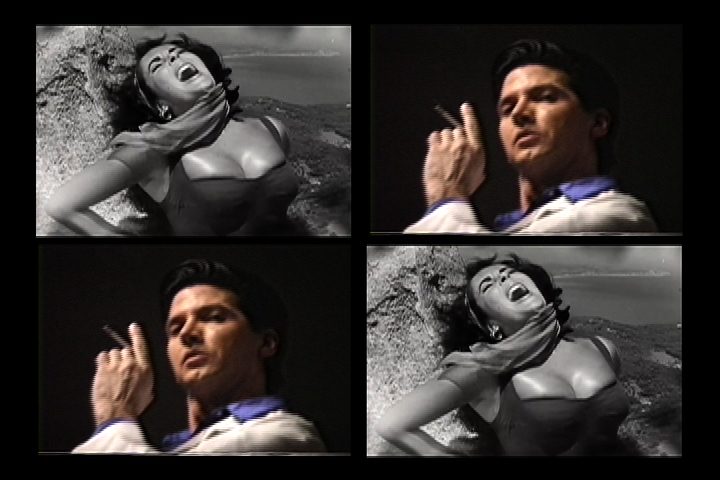 Paging Dr. Freud (2008, 4 channel video, 25 mins, experimental documentary). Comprised of source and production documentation of Doorika productions 1990-1999. Edited By Christine Giorgio
Boo! (Horror, Short Video, 6 mins) Featuring Jenny Bass Cosmo Pfeil
Pose Down (2007, 86 mins)Chris Brochu, Amanda Hootman
Pose Down (2007, 86 mins)Featuring Kristin DiSpaltro & Kathryn Rossetter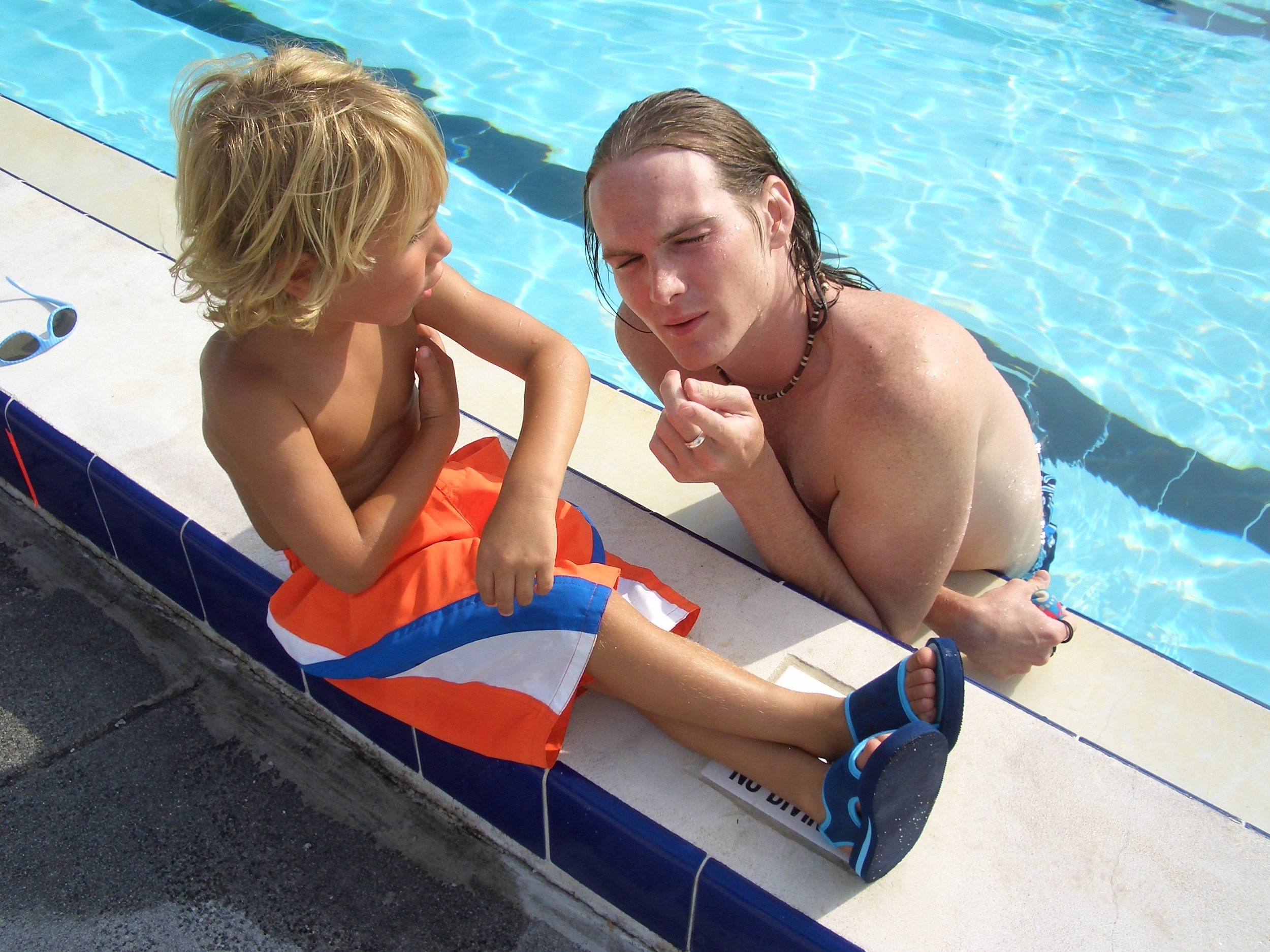 Pose Down (2007, 86 mins) Adam Nee
Chubby Buddy, (2003, Super 8, 12 mins) Edited by Sandra Montiel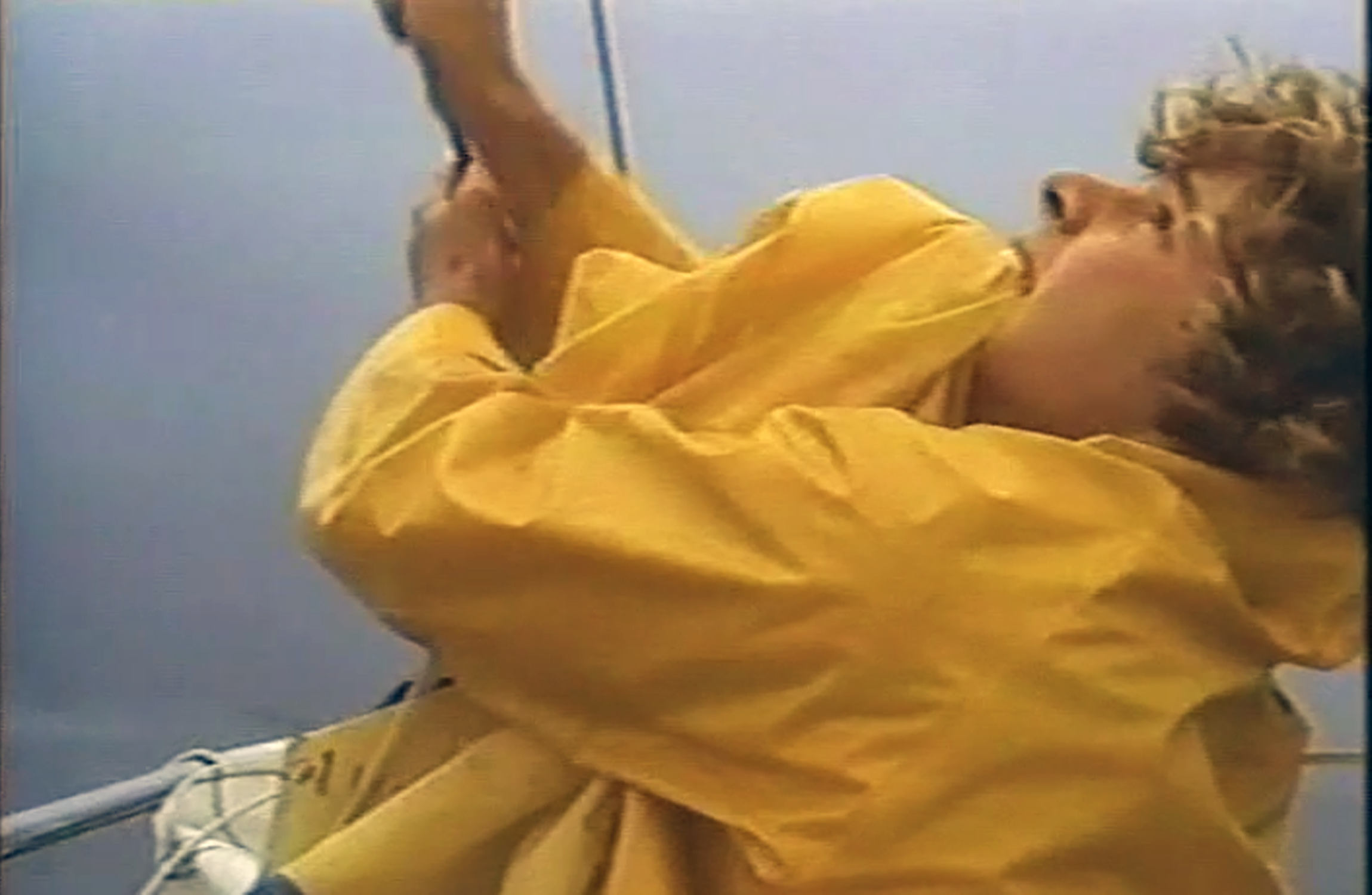 In Search of Bas Jan's Miraculous (mixed media, documentary 1997, 40 mins)
In Search of Bas Jan's Miraculous (mixed media, documentary 1997, 40 mins)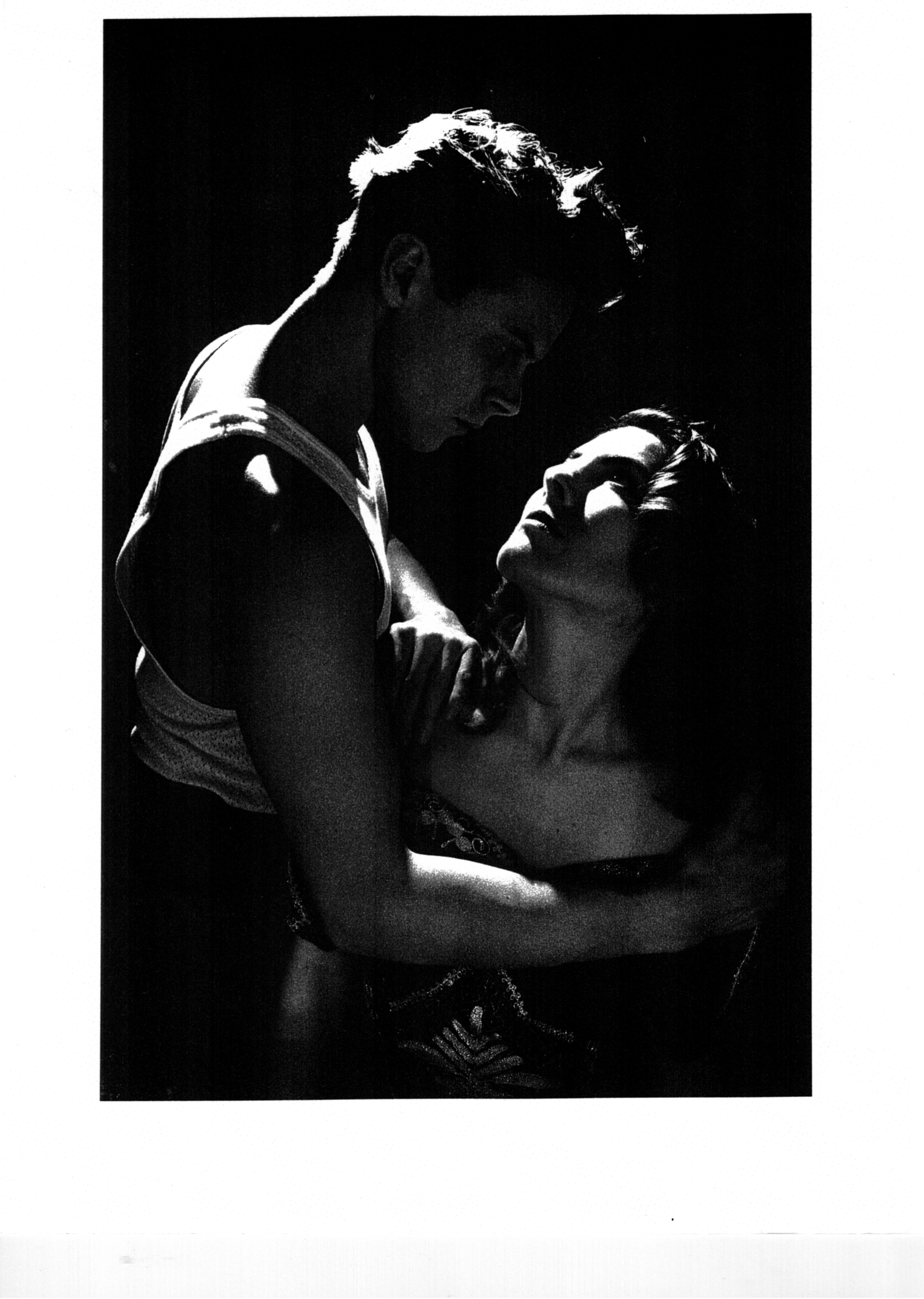 The Forgery (Doorika theater & video project 1997-2001)Performance Ohio Theater, New YorkVideo shot by Ken KoblandFeaturing Casey Spooner, Amy Galper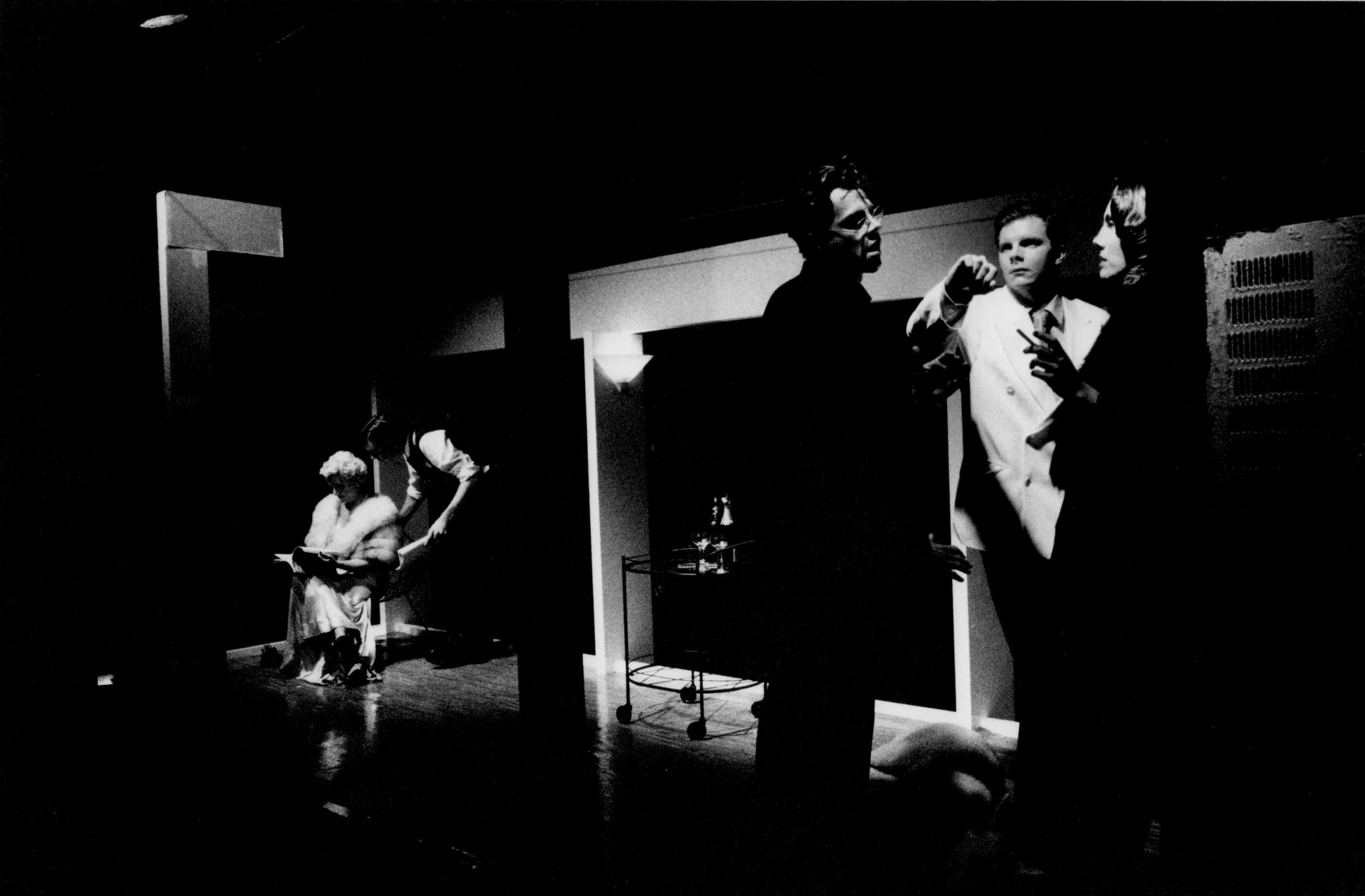 The Forgery (theater & video project 1997-2001)Performance Ohio Theater, New York CitySet Design by Scott FulmerFeaturing Casey Spooner, Amy Galper, Magica Bottari, Ford Wright, Jeremiah Clancey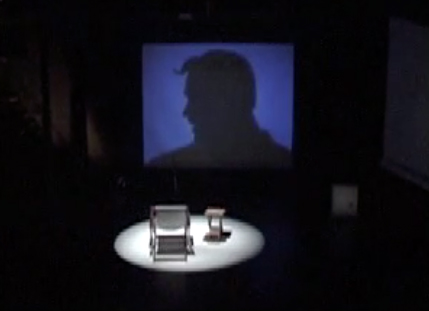 Bathe Me! Doctor Faustus Lights the Lights! Doorika Musical Gertrude Stein. Ontological Theater, 1996Music Jon LanfordFeaturing Ford Wright, Marianne Potje, Bobby Conn, Bryn Magnus, Jim Skish, Amy Galper
Bathe Me! Doctor Faustus Lights the Lights! Doorika Musical Gertrude Stein. Ontological Theater, 1996Featuring Ford Wright, Marianne Potje, Bobby Conn, Bryn Magnus, Jim Skish, Amy Galper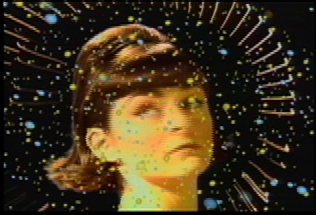 Bathe Me! Doctor Faustus Lights the Lights! Doorika Musical Gertrude Stein. Ontological Theater, 1996Featuring Ford Wright, Marianne Potje, Bobby Conn, Bryn Magnus, Jim Skish, Amy Galper
Dear 1995 Doorika performance Chicago Filmmakers Featuring Casey Spooner, Marianne Potje, Amy Galper, Ford WrightSet Design by Scott FulmerLighting Andrea Polli
Dear 1995 Doorika performance Chicago Filmmakers Featuring Casey Spooner, Marianne Potje, Amy Galper, Ford WrightSet Design by Scott FulmerLighting Andrea Polli
THROES (Doorika's 3 part Japanese inspired project SAAJURY)Performed 1993-1994 Chicago, New York, ClevelandFeaturing Casey Spooner, Marianne Potje, Jim Skish, Amy Galper)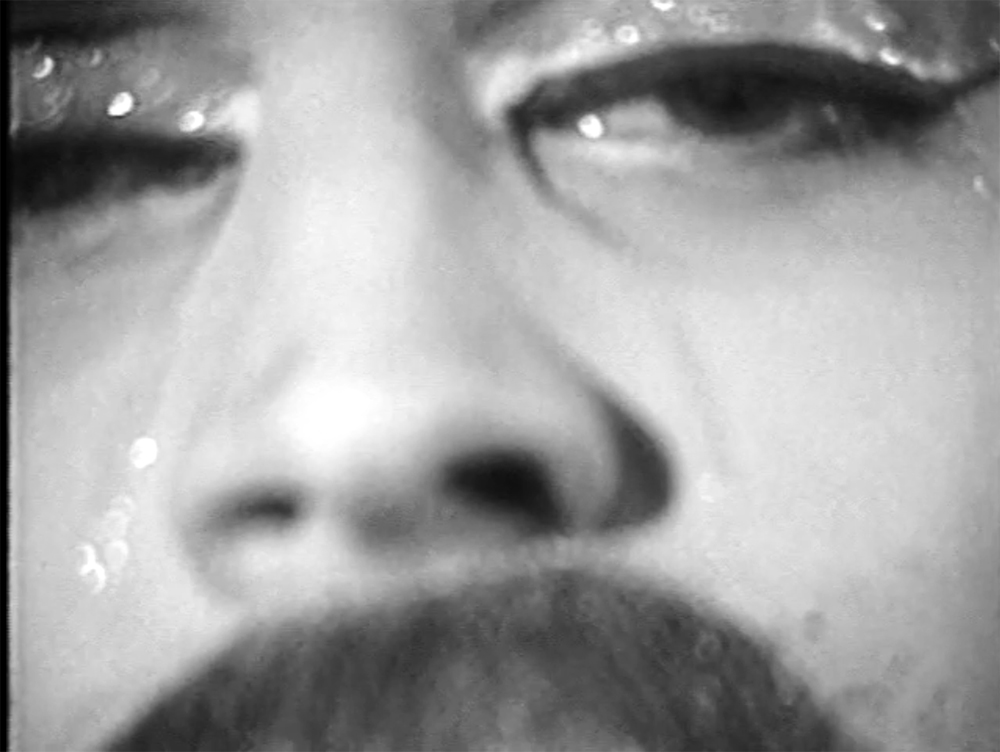 Bunny Boy (music video, 1994)Editor David KetterlingPerformer Casey Spooner

In Search of Bas Jan's Miraculous press
Full article can be read here Hyperallergic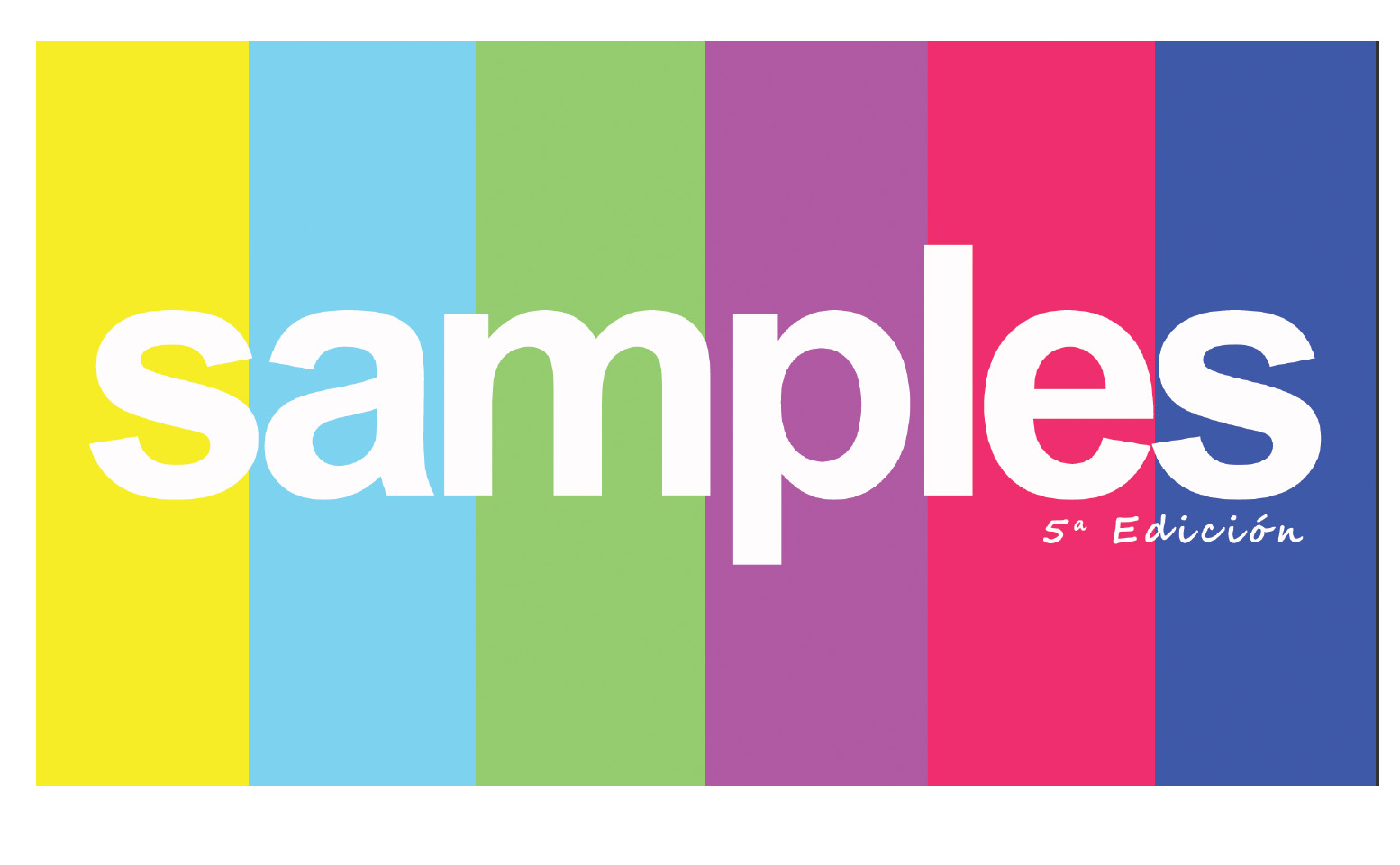 Samples, Mexico City Experimental Video Festival
Entr'acte exhibition as part of Samples International Video Festival, Tour 2014-2015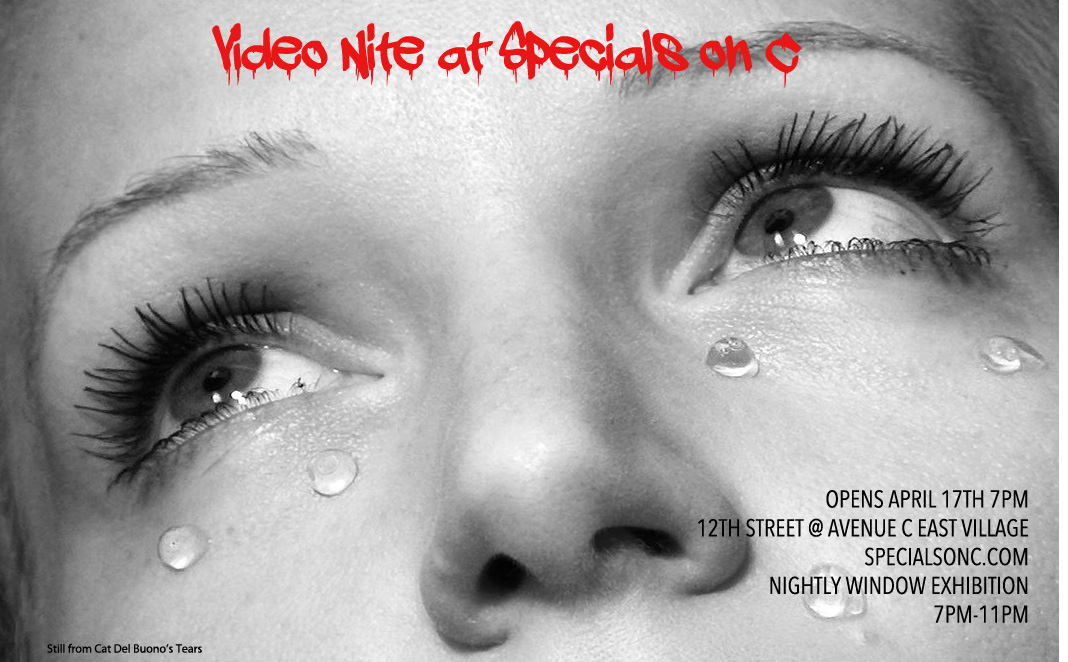 Video Nite - Specials on C
Curated group video exhibition for window at Specials on C, East Village NY 2014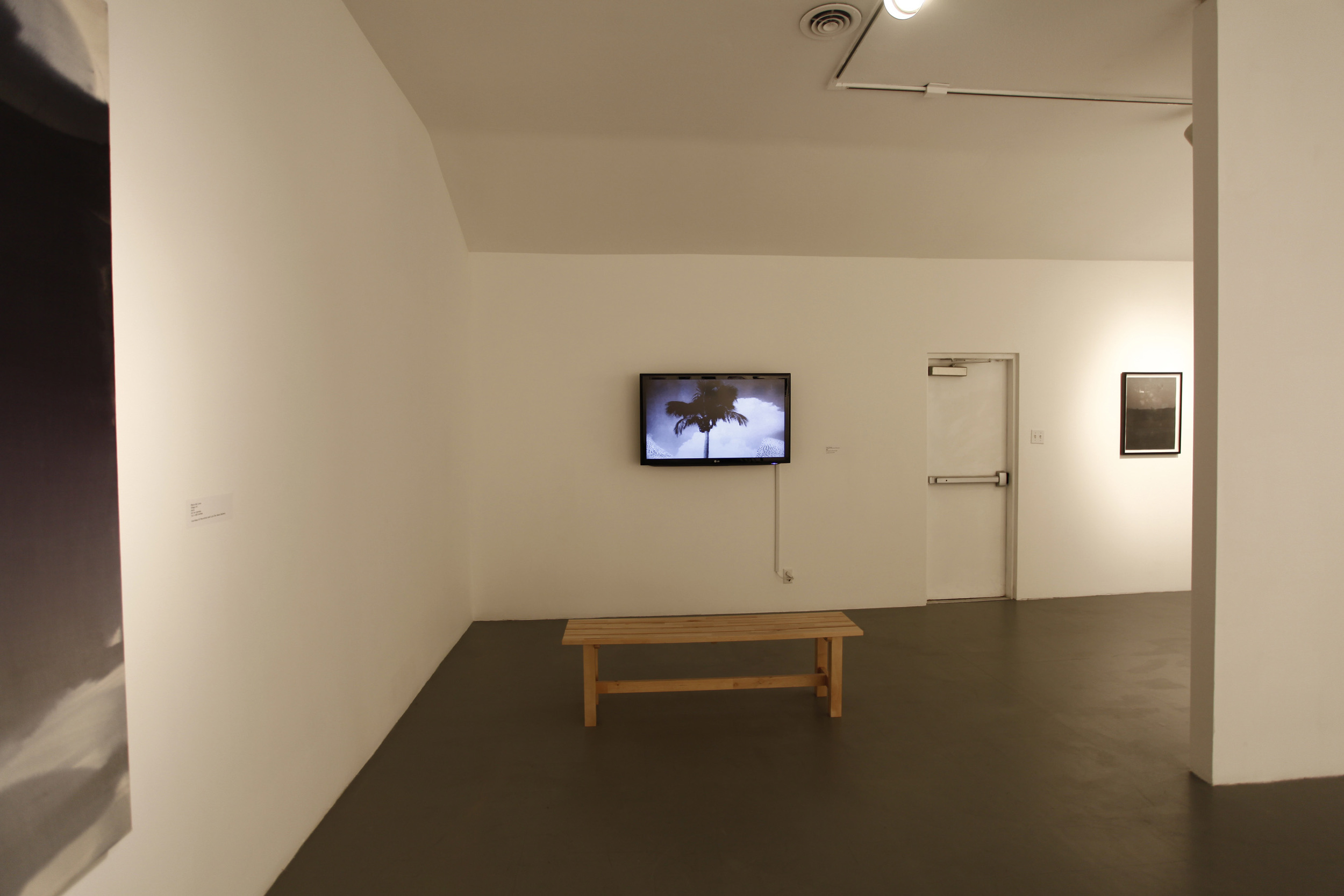 In Search of Bas Jan's Miraculous, Exhibited, Angel's Gate Cultural Center 2013 Mary Coyne curated group show Into the Wilderness on Bas Jan Ader.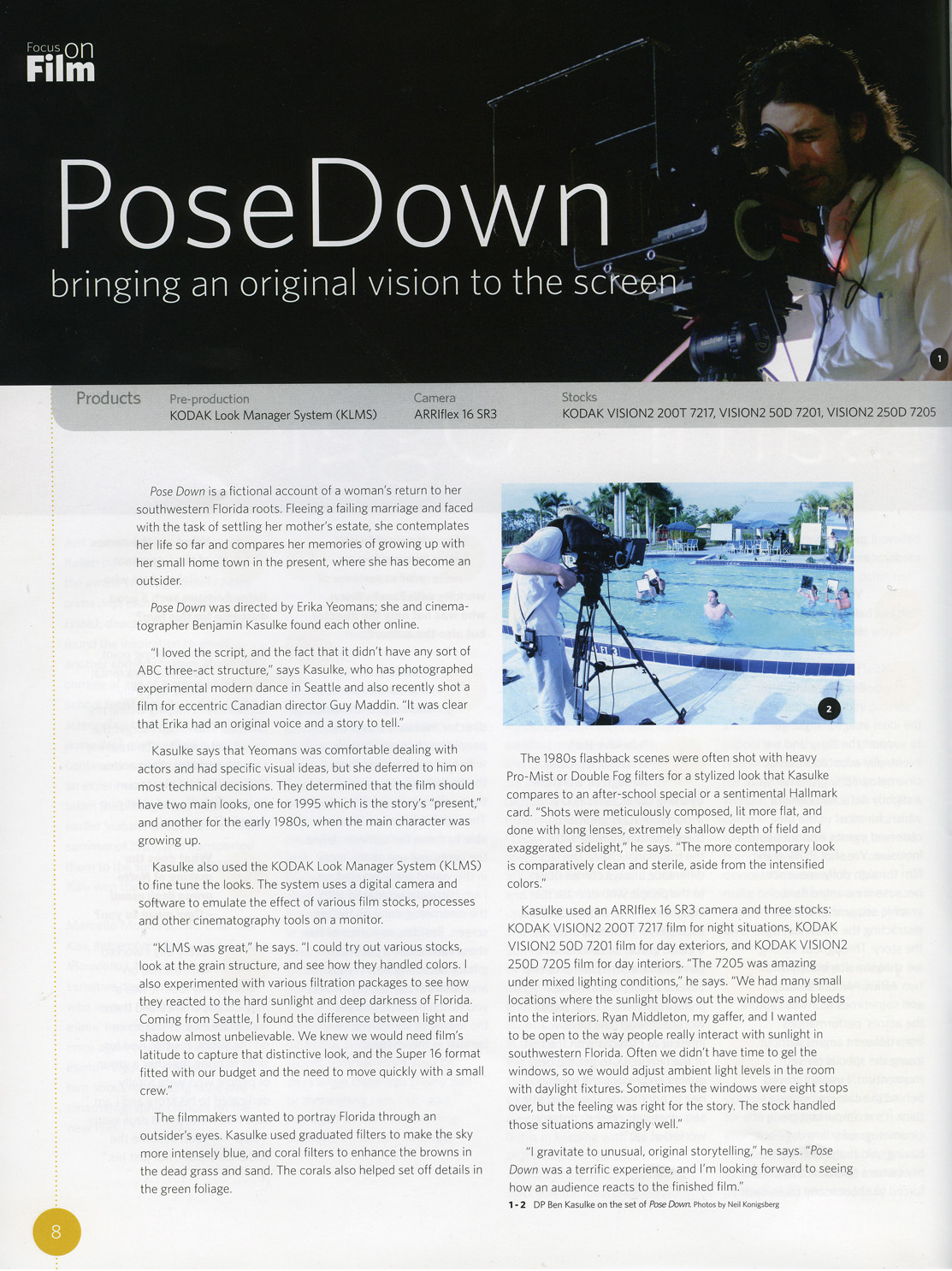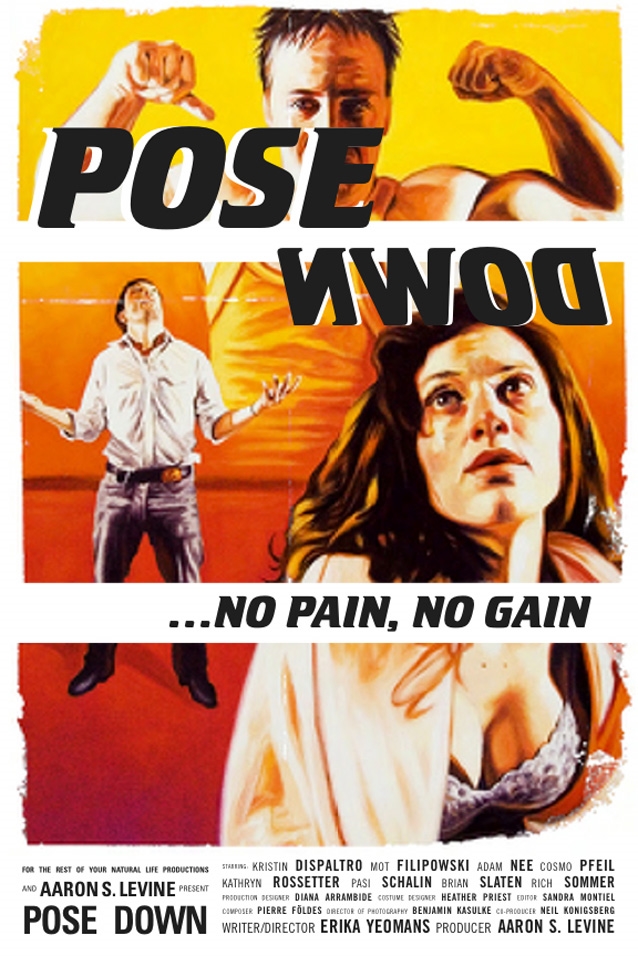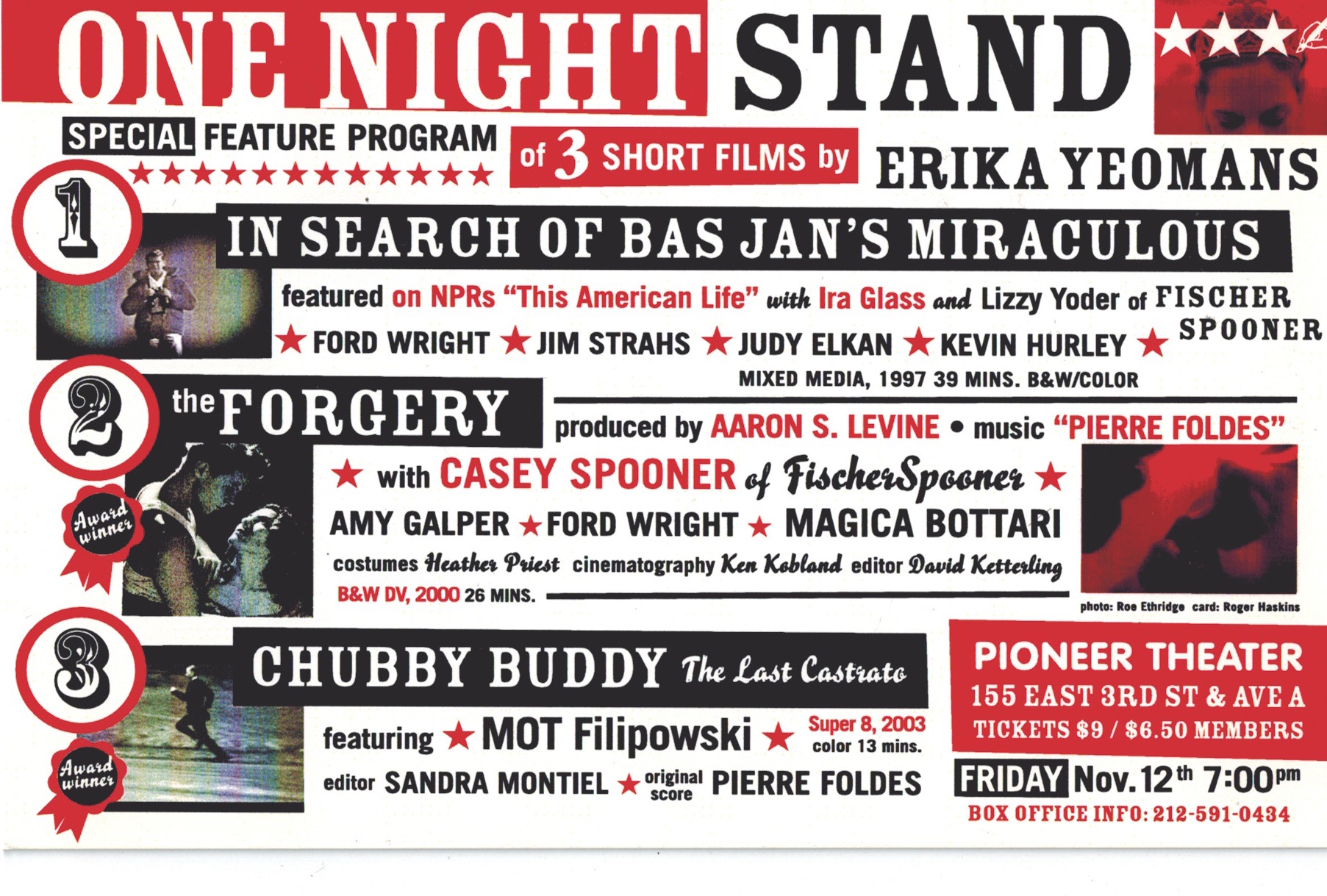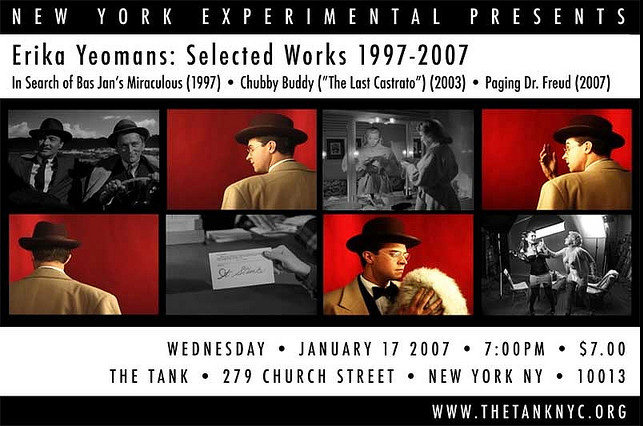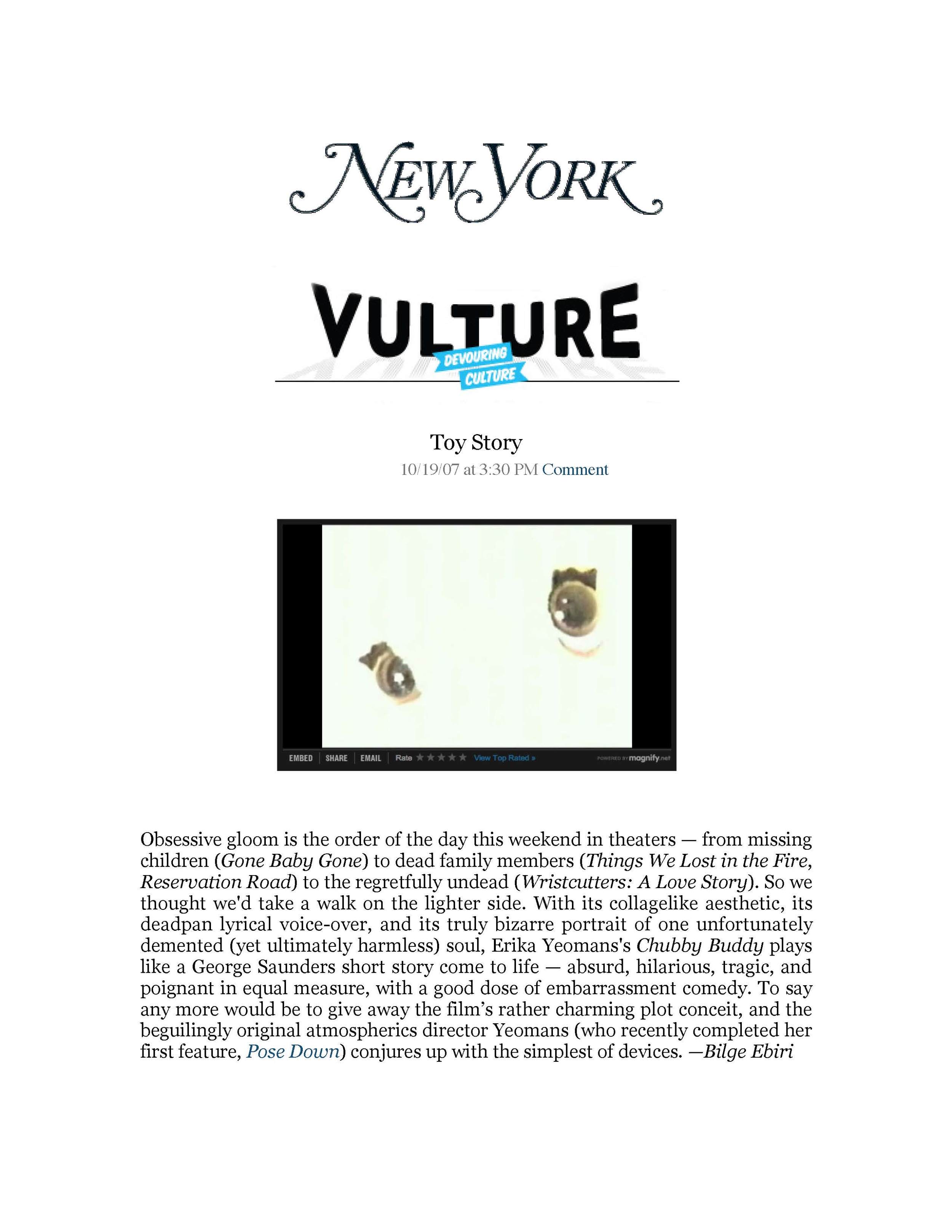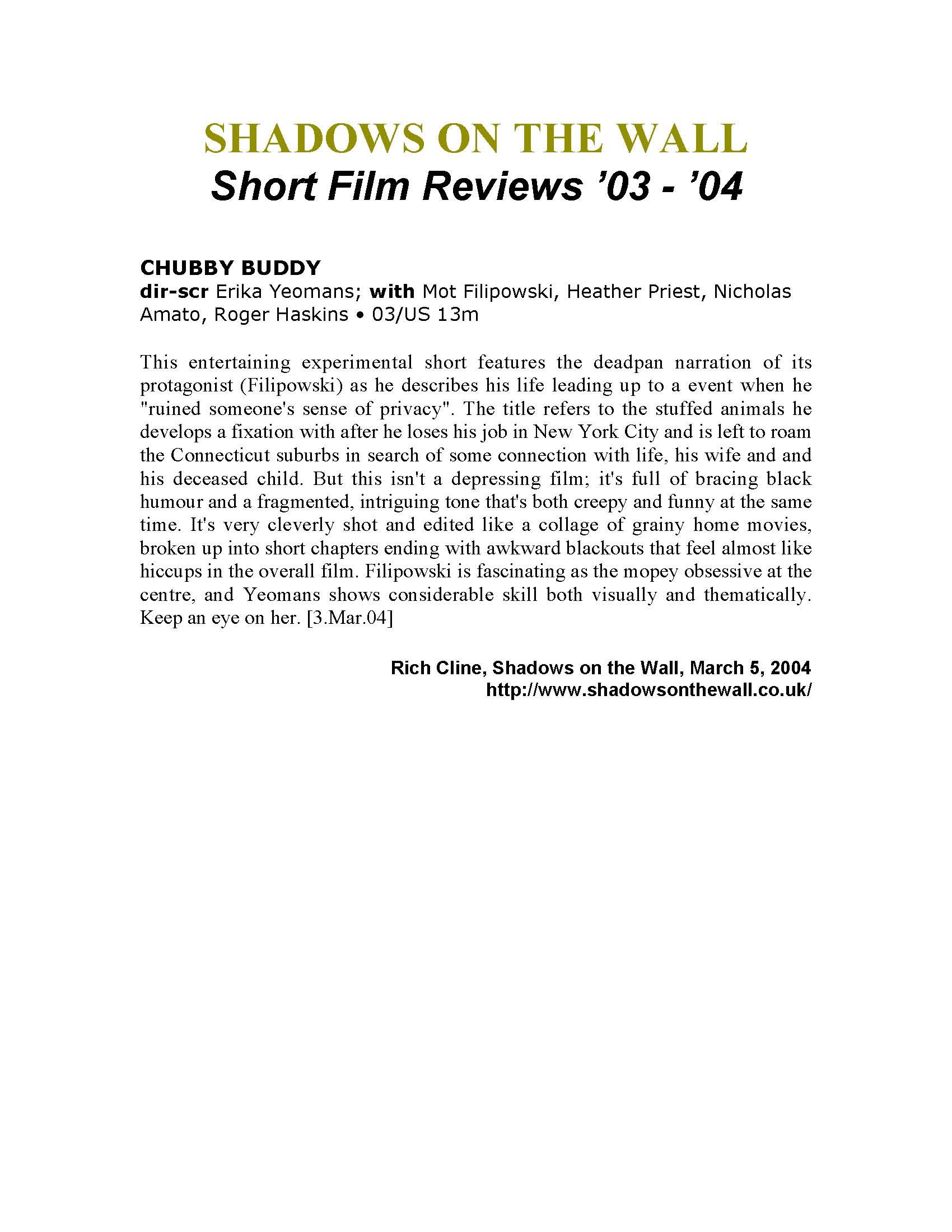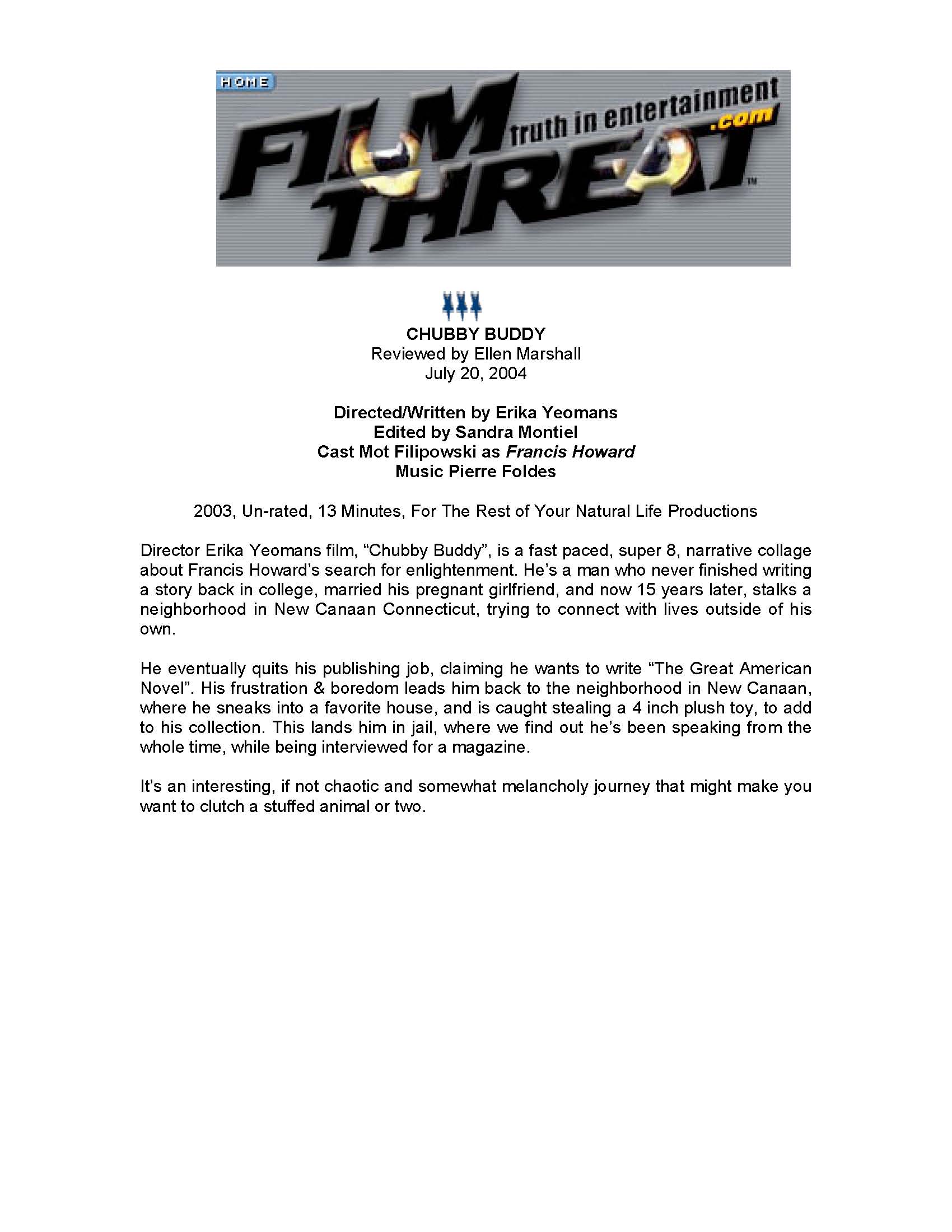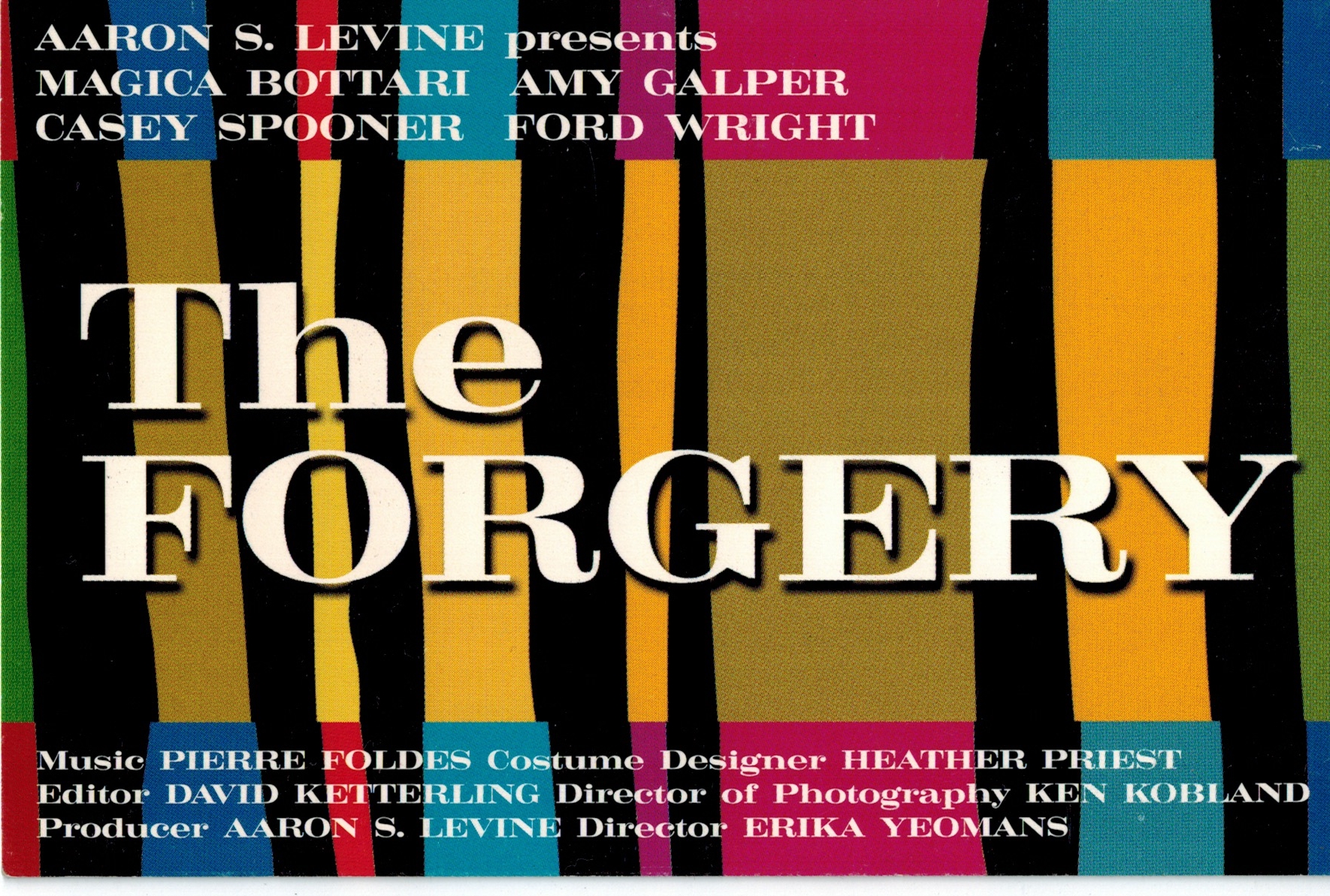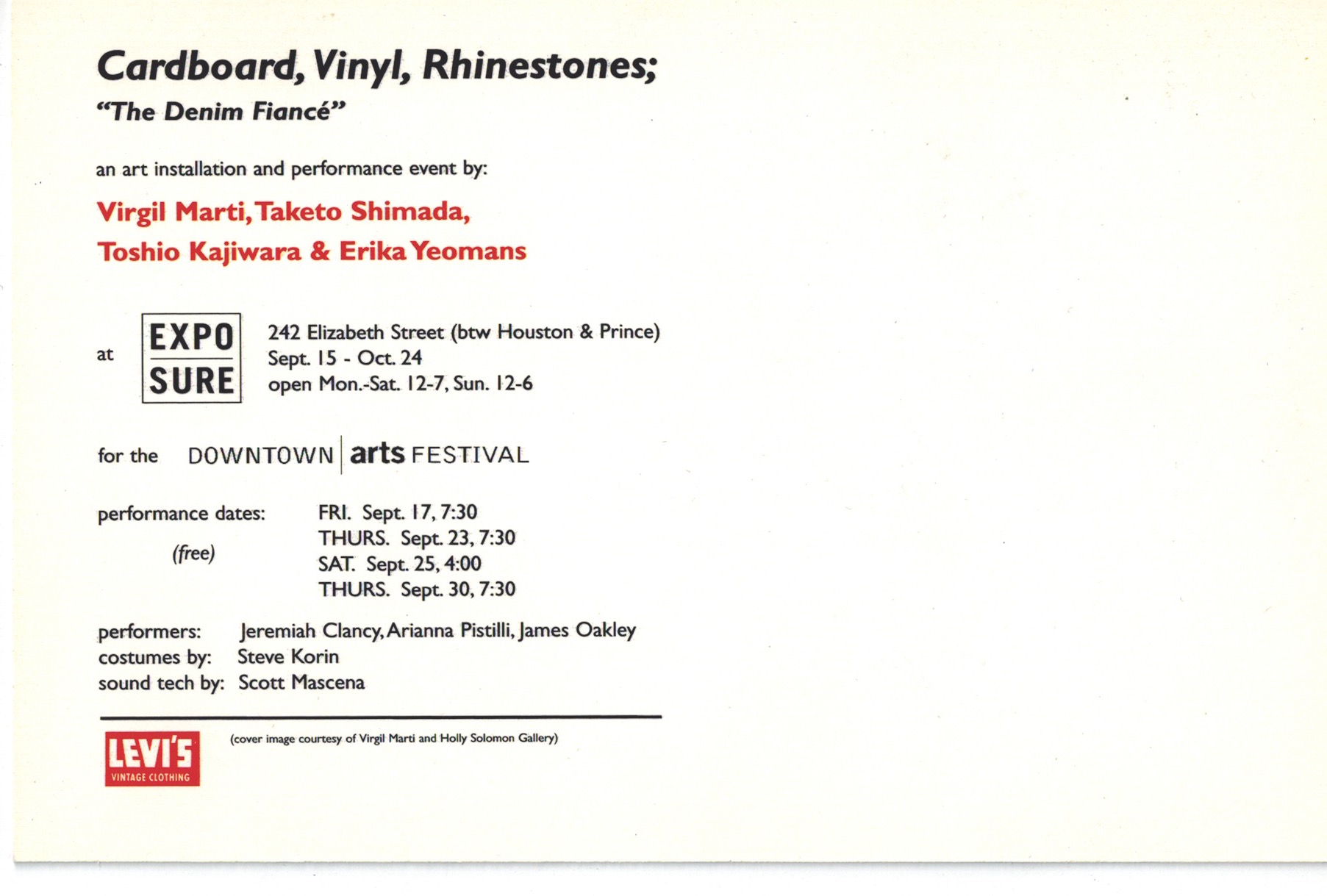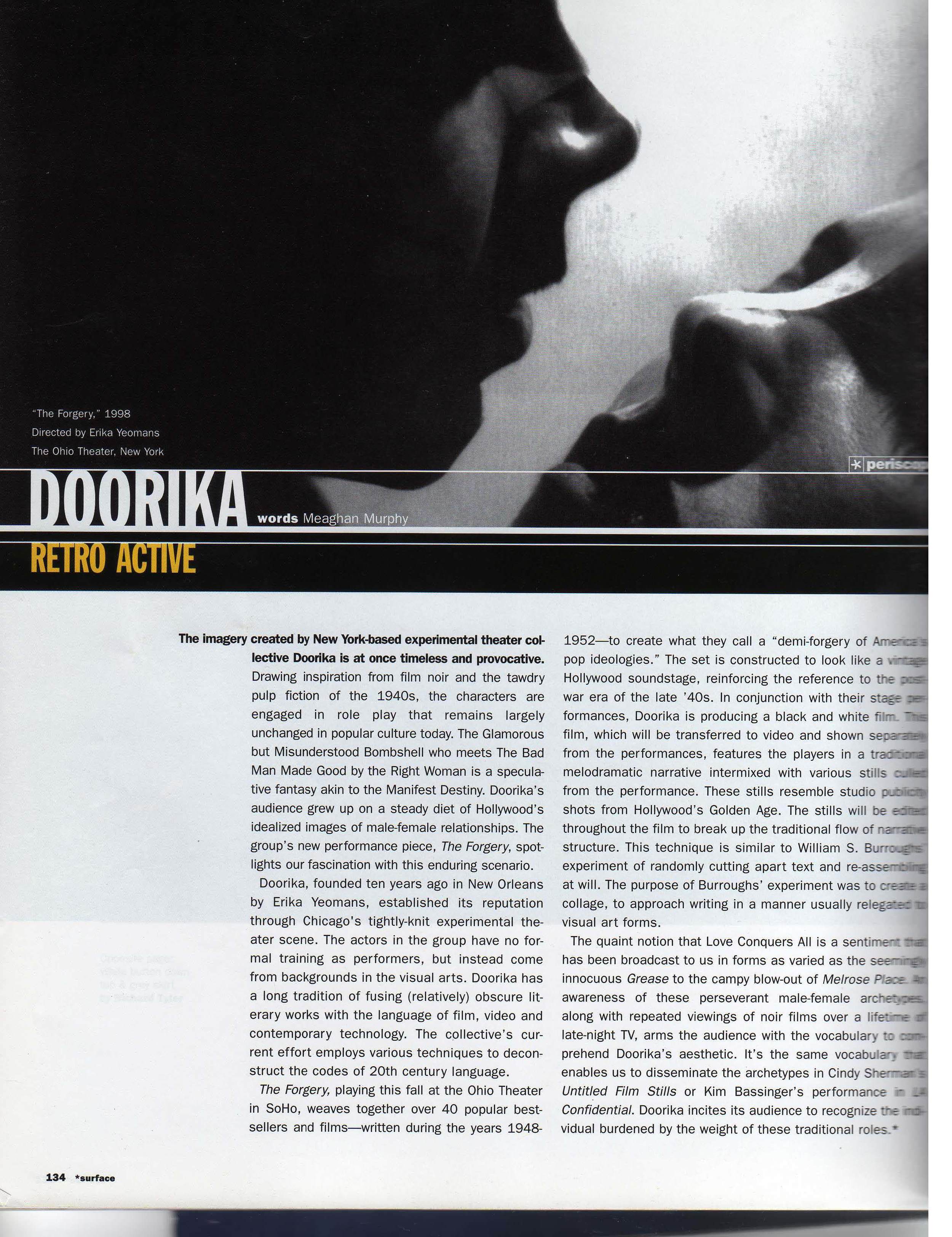 The Forgery, Surface Magazine 1998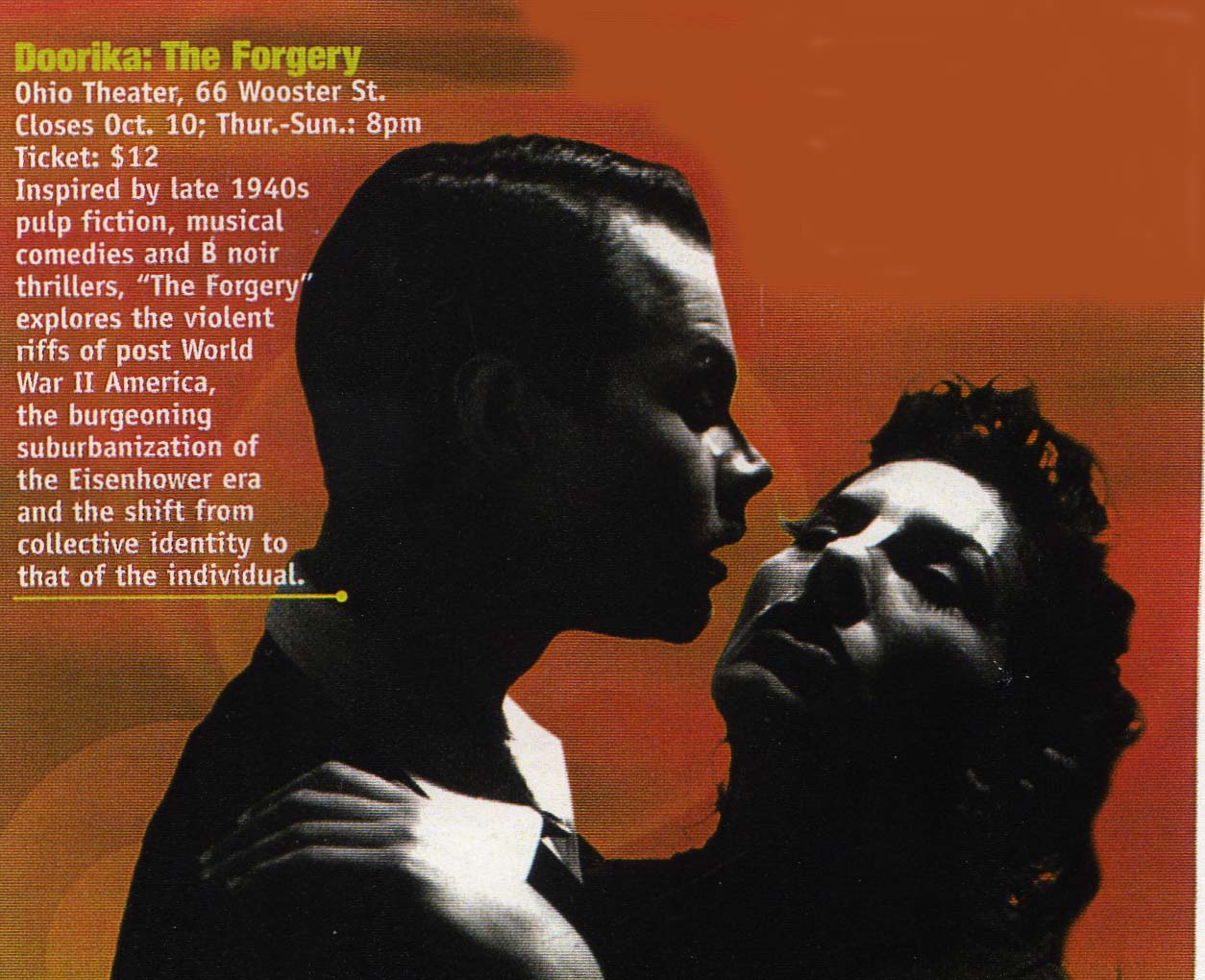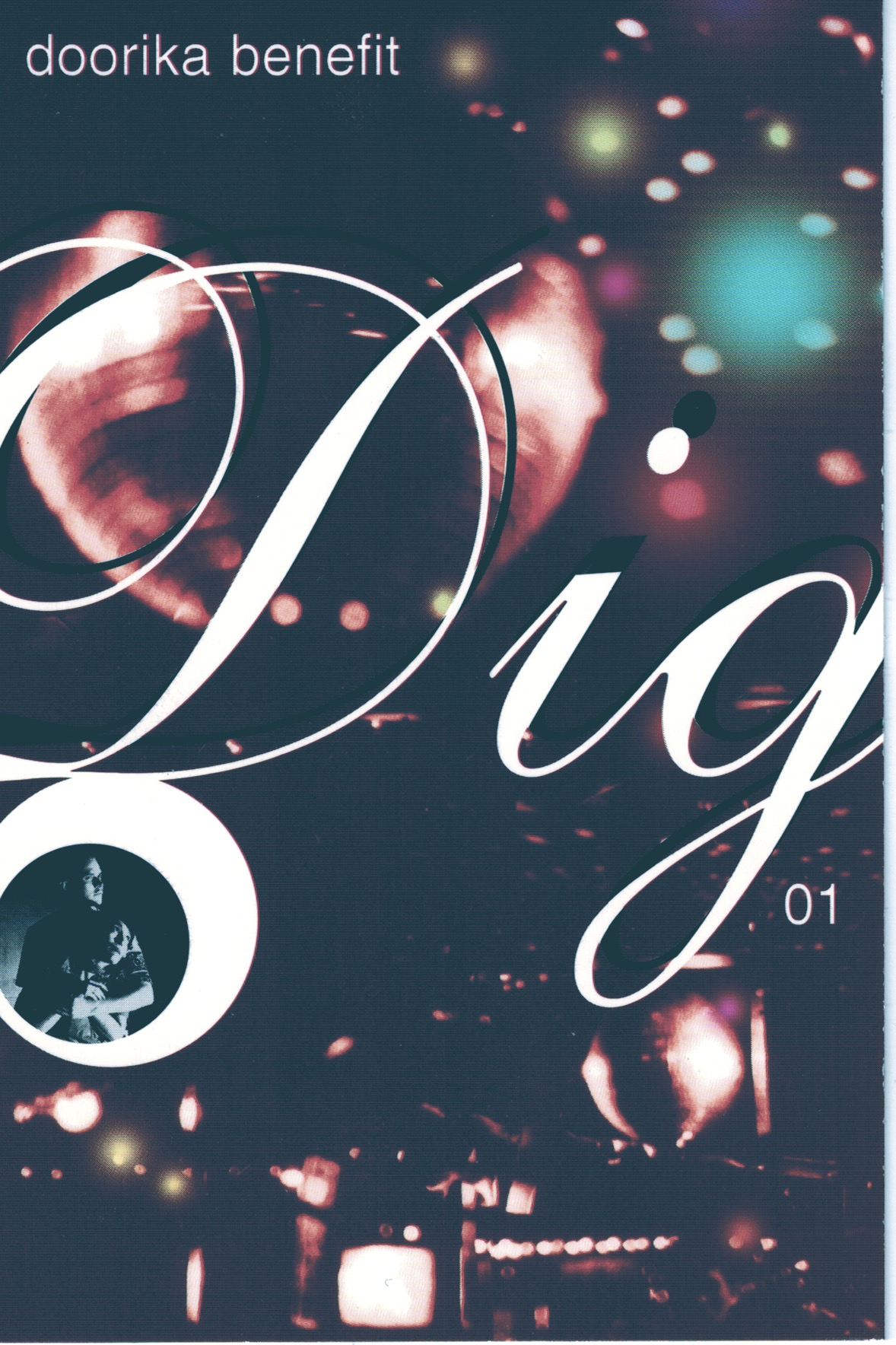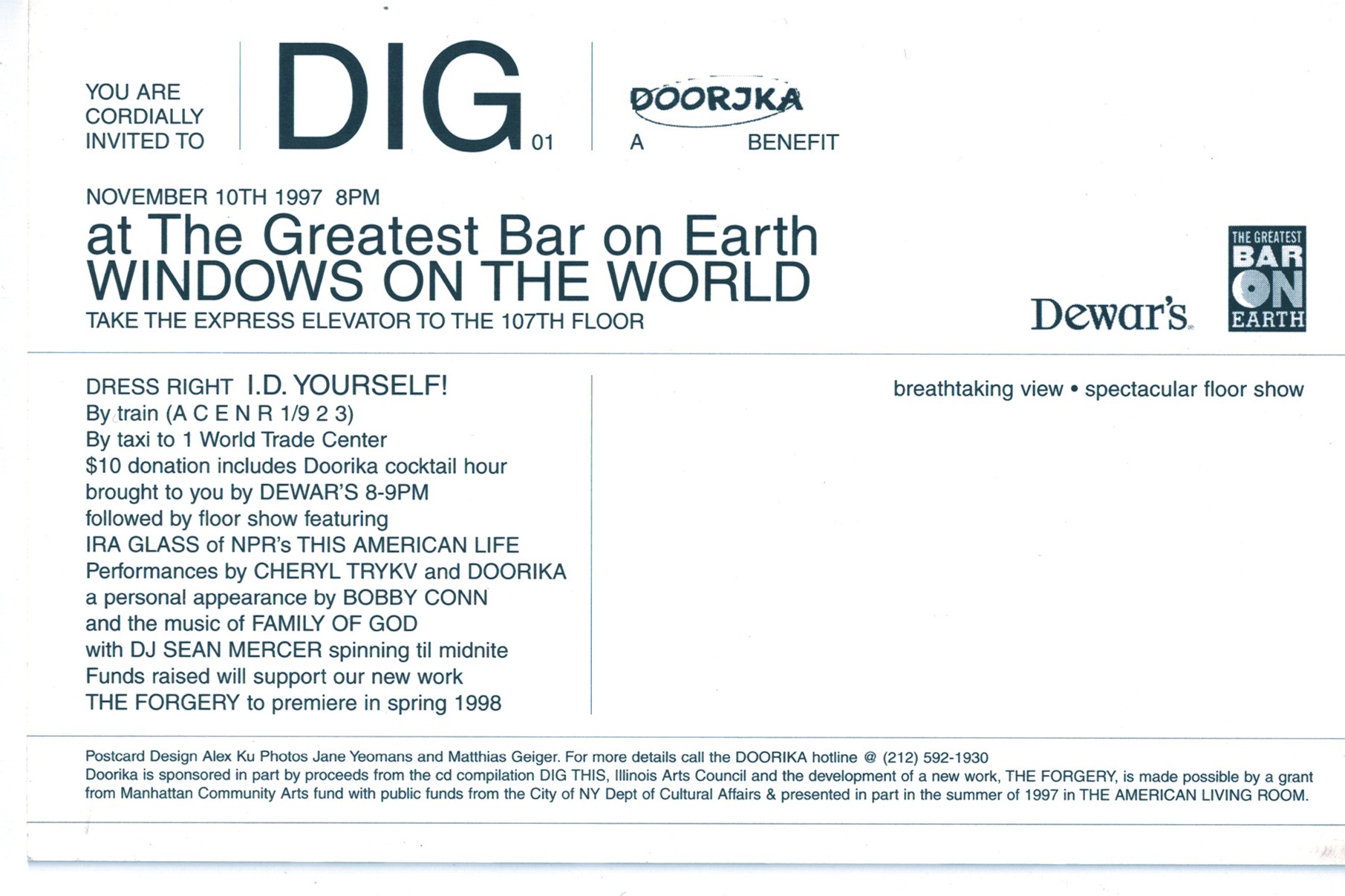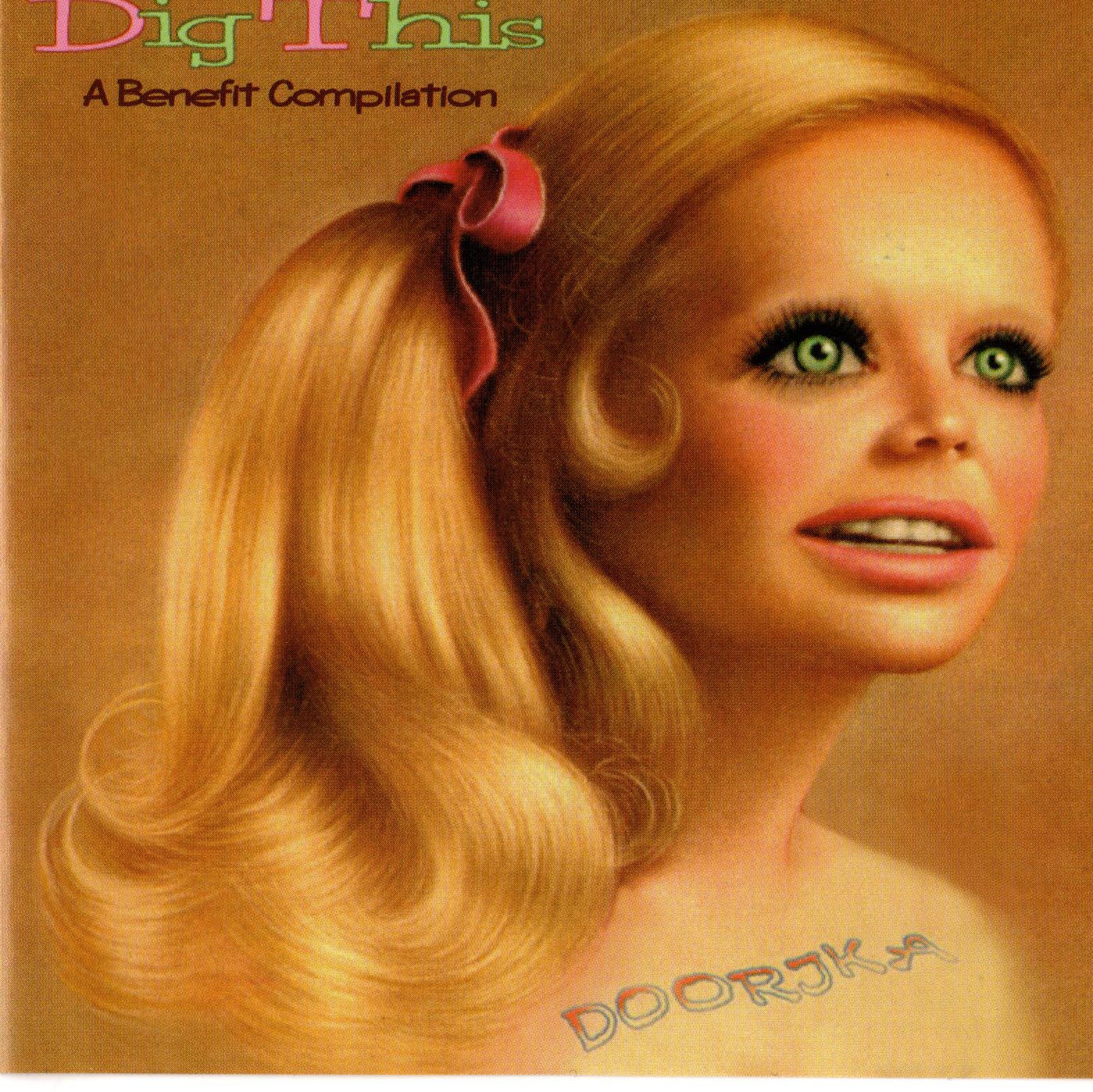 Doorika Benefit CD: Dig This 1996
Sweet Pea Records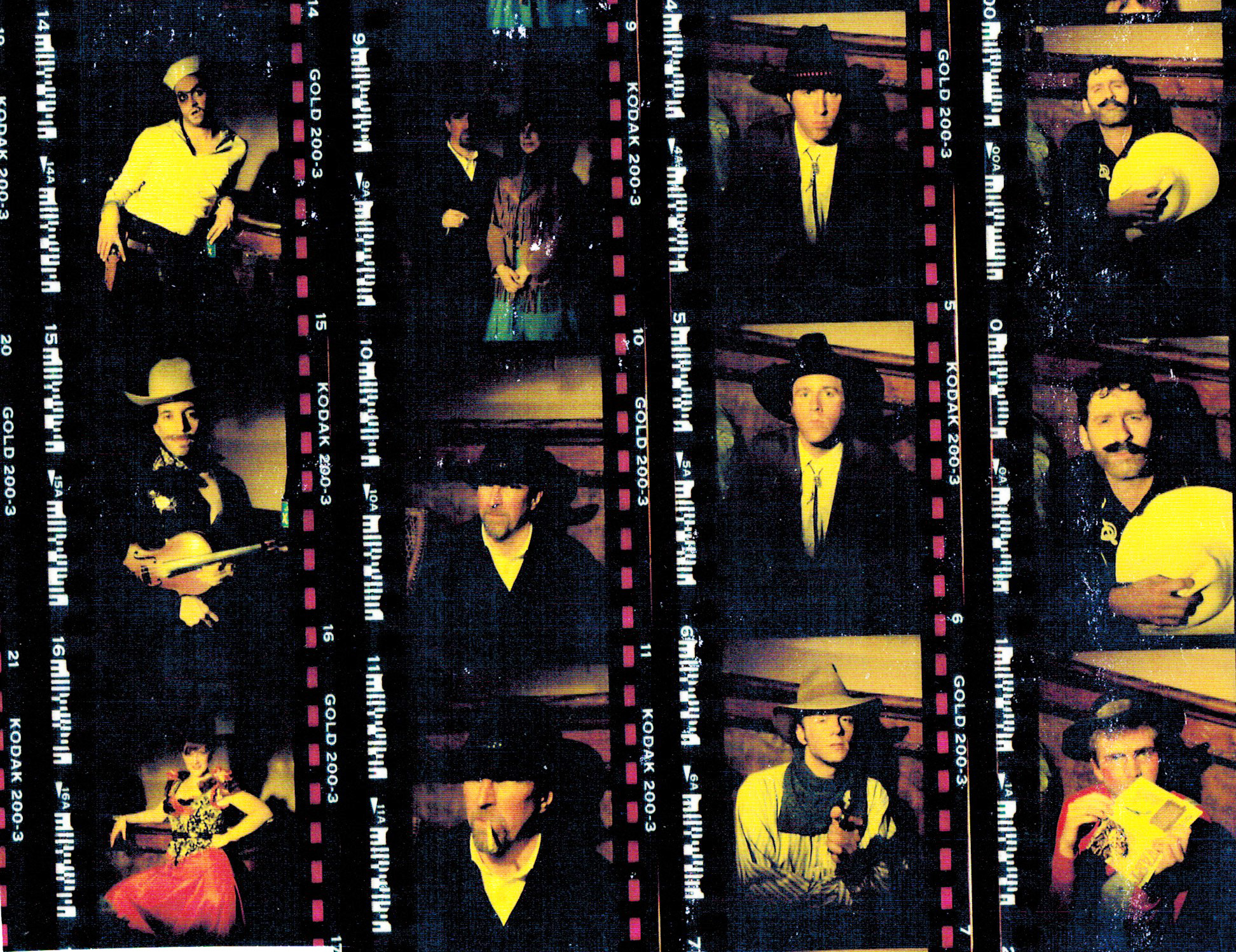 Vast by Doug Huston
Directed a performance based on the "cut up" of western pulp books by visual artist Doug Huston, 1994 Chicago. Featuring Gary Wilmes, Marianne Potje, Ford Wright, Casey Spooner among others.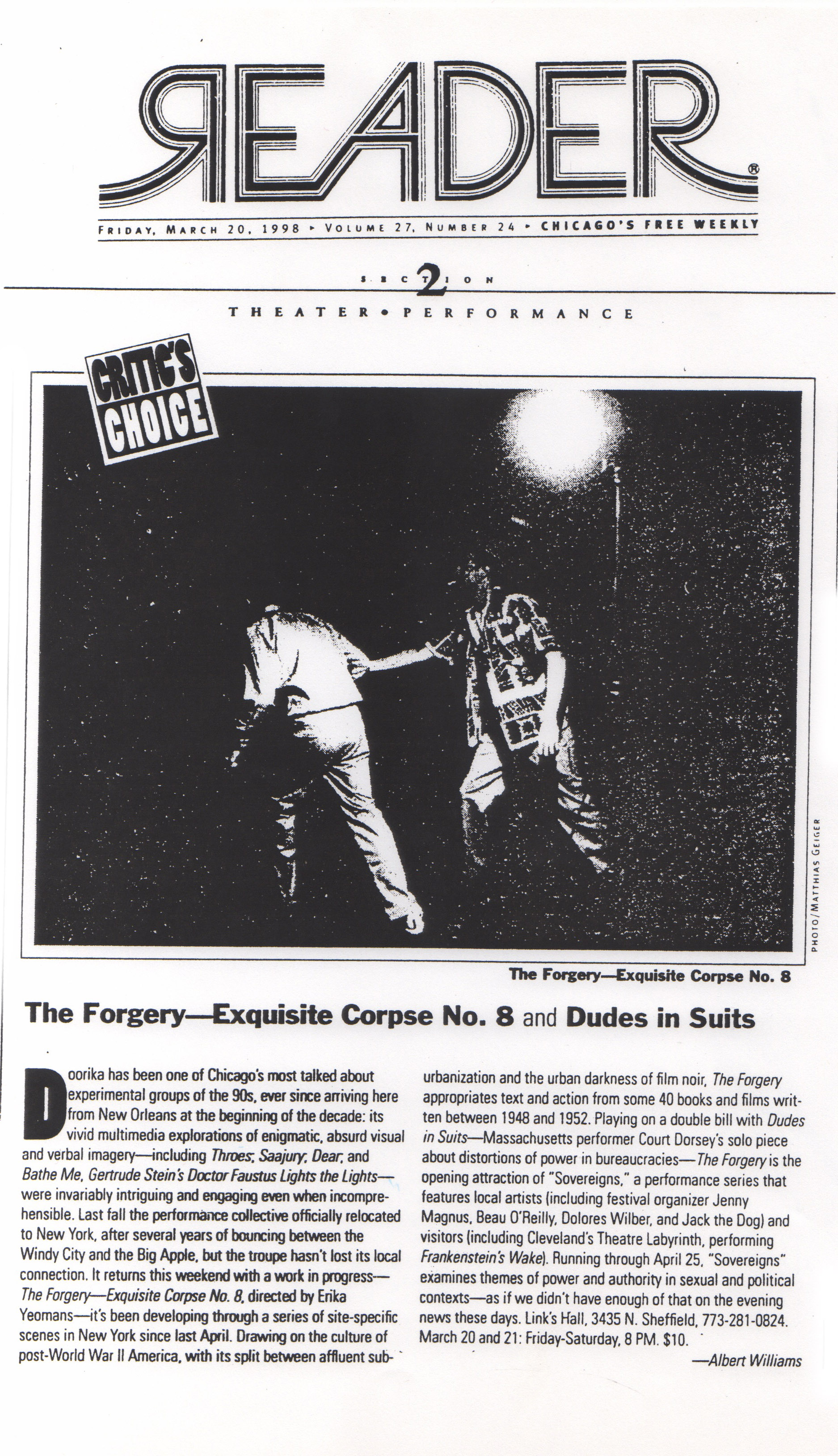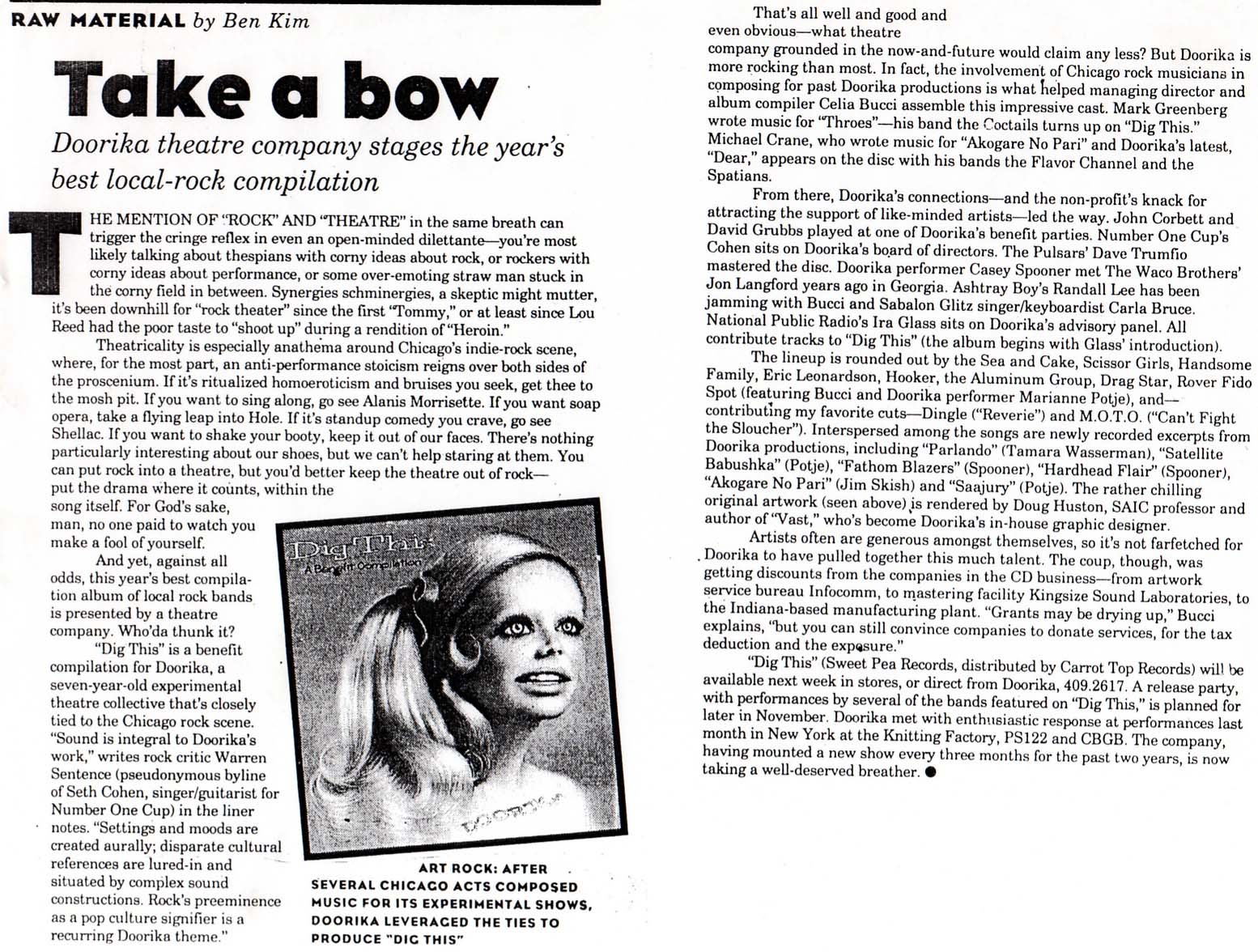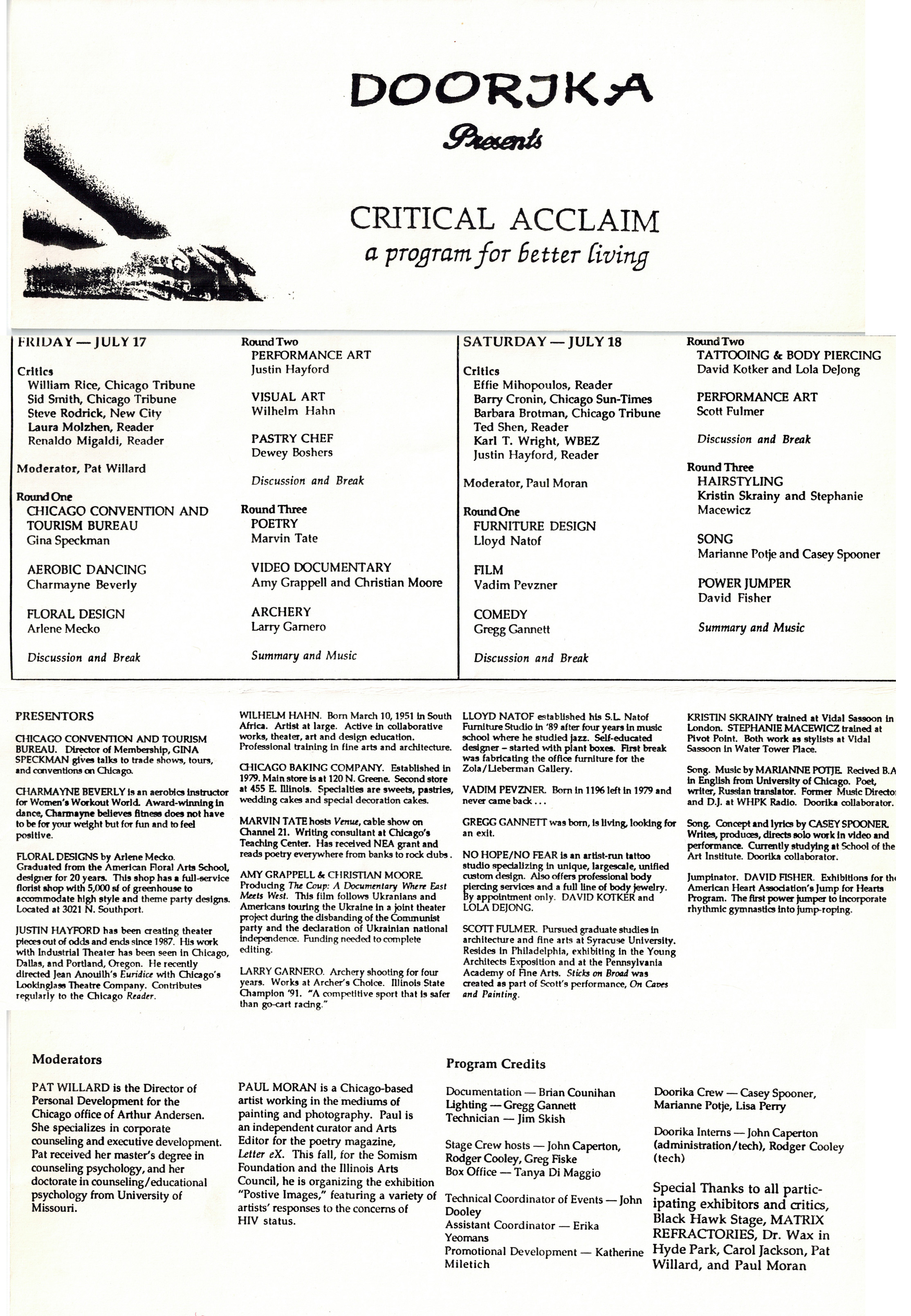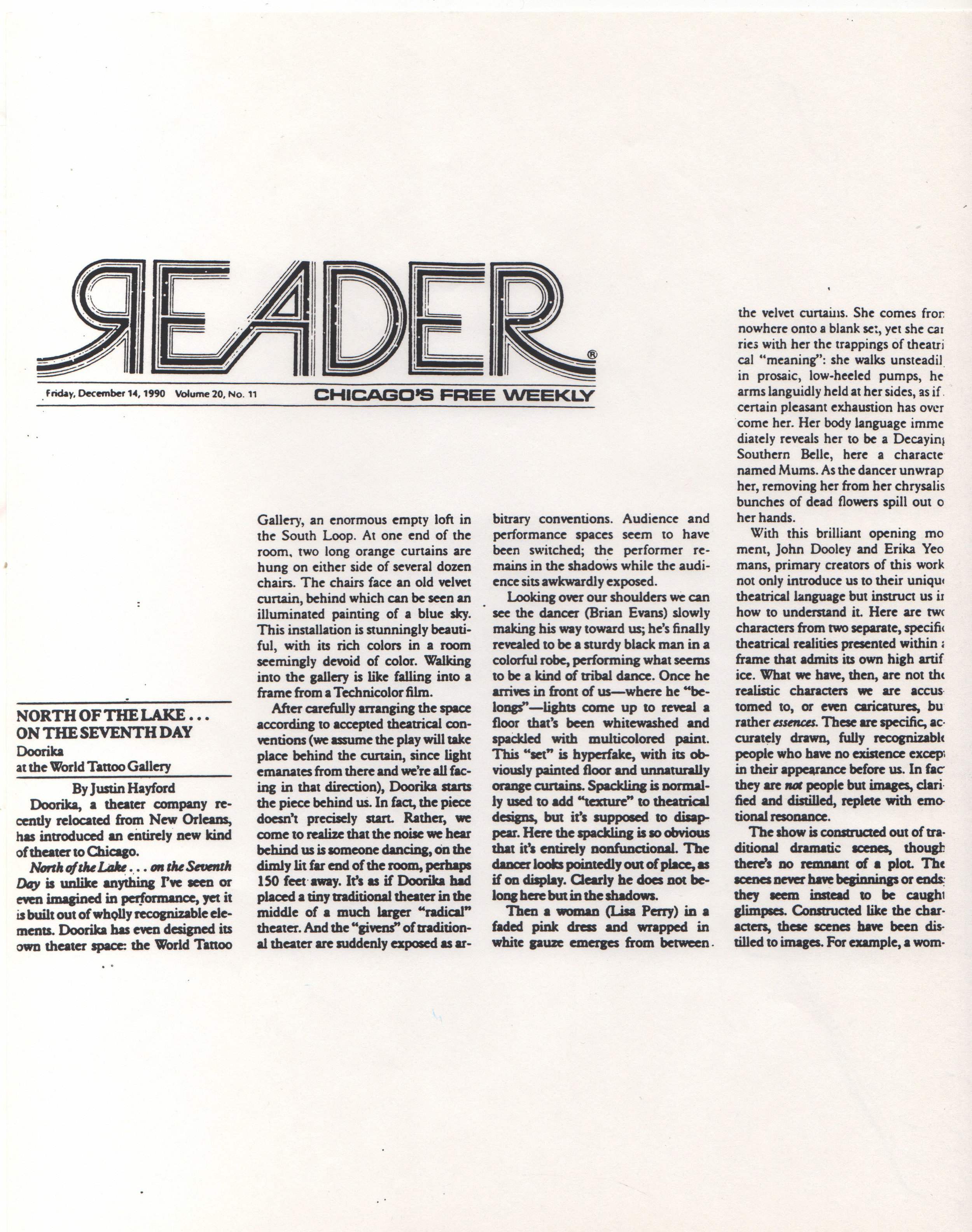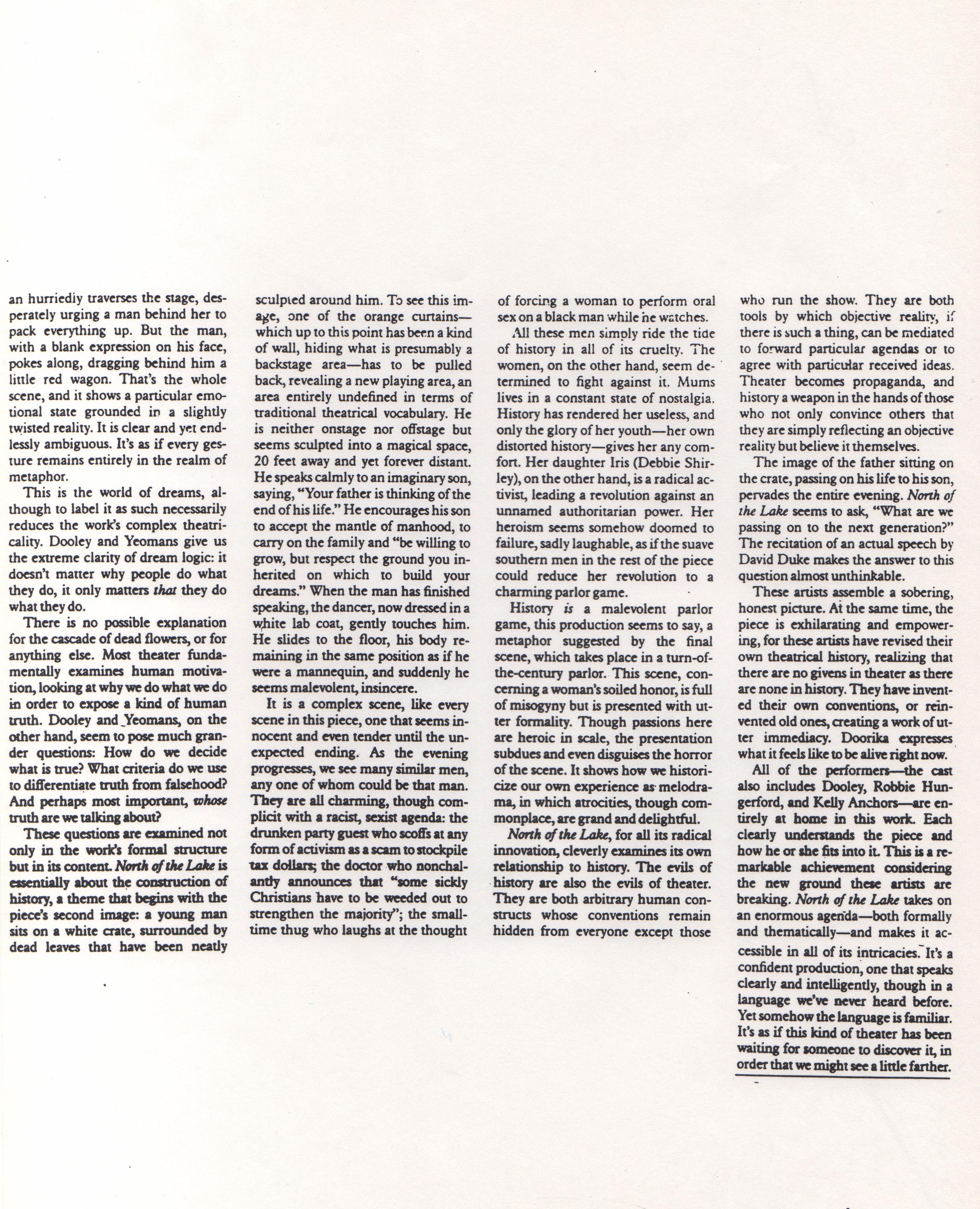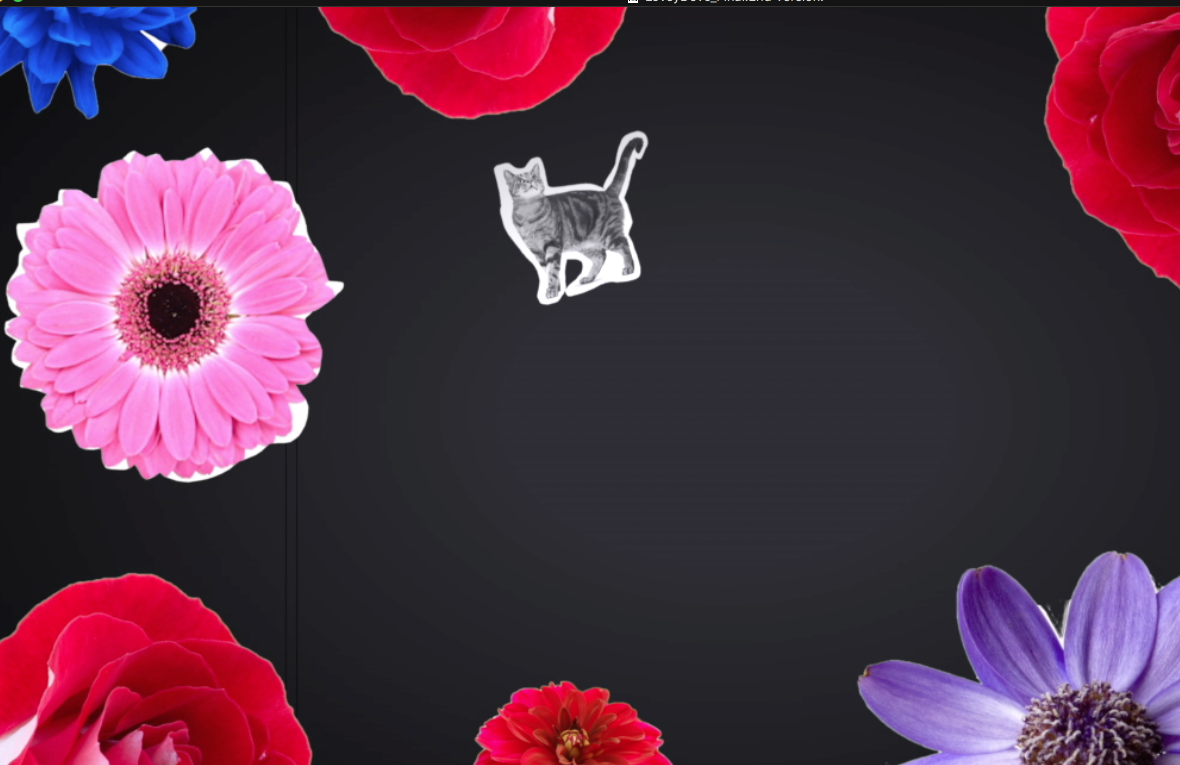 1
2
3
4
5
6
7
8
9
10
11
12
13
14
15
16
17
18
19
20
21
22
23
24
25
26
27
28
29
30
31
32
33
34
35
36
37
38
39
40
41
42
43
44
45
46
47
48
49
50
51
52
53
54
55
56
57
58
59
60
·
·
·
·
·
·
·
·
·
·
·
·
·
·
·
·
·
·
·
·
·
·
·
·
·
·
·
·
·
·
·
·
·
·
·
·
·
·
·
·
·
·
·
·
·
·
·
·
·
·
·
·
·
·
·
·
·
·
·
·